Let's take a closer look at the Canon 7D Mark II and the Canon 6D. In this article, we will cover what these cameras can do well, and where they fall rather short, by 2023 standards.
Compatible Lenses
First off, allow me to explain how the two cameras differ in terms of lens compatibility.
The 6D is only compatible with Canon EF lenses such as Canon EF 50mm f1.4 and Canon EF 50mm f1.8. Unfortunately, it doesn't support lenses such as the EF-S 18-55mm kit lens. On the other hand, the 7D Mark II is compatible with both EF and EF-S lenses, including most of Canon's more affordable lenses such as the Canon EF-S 18-55mm kit lens, and Canon EF-S 24mm f/2.8 'Pancake' lens.
I've reviewed a multitude of lenses on my YouTube channel, including those that were just mentioned.
Storage
Does either of these cameras have a dual SD card slot?
The 7D Mark II has this feature but the Canon 6D does not. Specifically, the 7D Mark II has a slot for an SD card, and one for a CF card.
This particular feature is often exclusive to high-end cameras and is not commonly found in those of entry or mid-level.
With this feature, real-time backups of your pictures are made because each photo is saved on both cards at the same time. If you frequently do professional gigs, having the ability to back up your data in real time can save you from issues that can arise in case one of your SD cards fails.
The additional SD card will safeguard your data and allow you to recover everything without losing any files. It is rare to experience SD card malfunctions, particularly if you alternate among multiple SD cards over time. However, it is not impossible.
Furthermore, you have the option of disregarding the backup function and utilizing both cards individually to increase your storage capacity.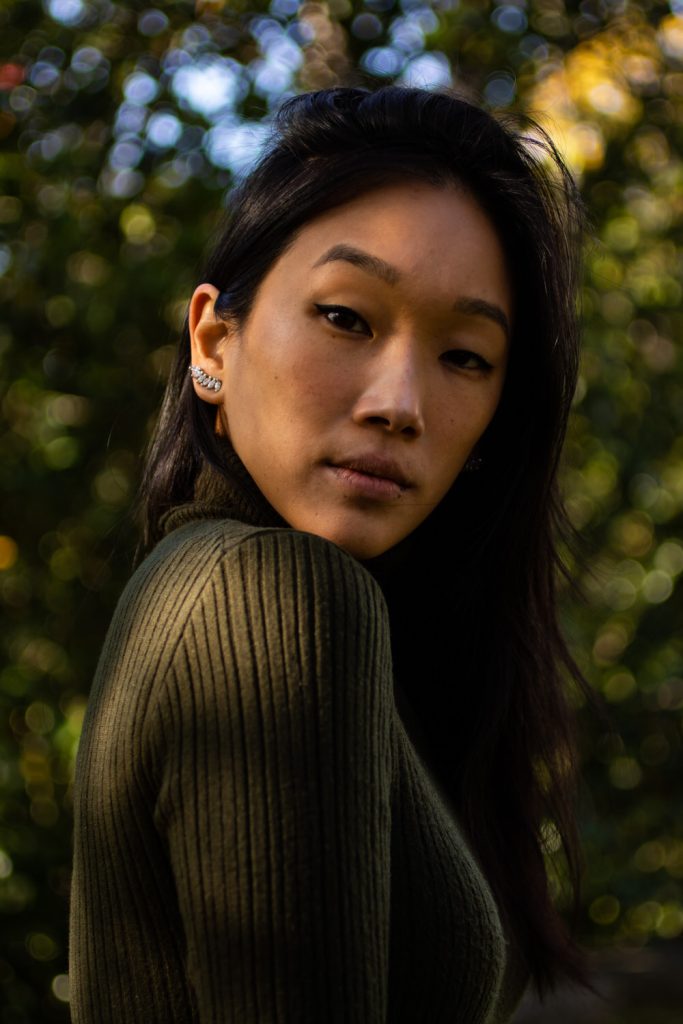 Connectivity
Ok, what about connectivity? Well, the 6D supports Wi-Fi, but the Canon 7D Mark II does not. Also, the 6D comes with NFC, which the 7D Mark II lacks. You can actually get Wi-Fi working on it, but you need to buy a separate accessory.
Size & Build
Right, so are these two cameras portable? Let's take a look at their respective measurements.
The 7D Mark II measures 148.6 x 112.4 x 78.2mm, or 5.85 x 4.43 x 3.08″. Its weight is around 820 grams, or 28.92oz. As for the 6D, it measures 144 x 110.5 x 74.6mm, or 5.67 x 4.35 x 2.94″, and weighs about 765 grams, or 26.98oz.
Their physical size is quite similar to each other, and both cameras are relatively beefy. Of course, the size will change depending on the lenses you choose to use.
Now, both cameras have similar build quality. However, the 7D Mark II is constructed using magnesium alloy, whereas the 6D is constructed using aluminium alloy and polycarbonate resin.
Overall, I'd say they have similar build quality, especially because of a different characteristic, which we will discuss later on in the review, so make sure to stick around.
Display
Ok, what about displays?
You can utilize the decent-quality screens of both cameras for browsing menus or reviewing photos. However, these screens cannot be flipped around for vlogging purposes or moved whatsoever. On top of that, both cameras possess a small LCD at the top that enables you to effortlessly and promptly check your settings.
This LCD not only has functional advantages but also looks stylish. Although not everyone may appreciate its aesthetic appeal, as for myself, I find it quite beautiful.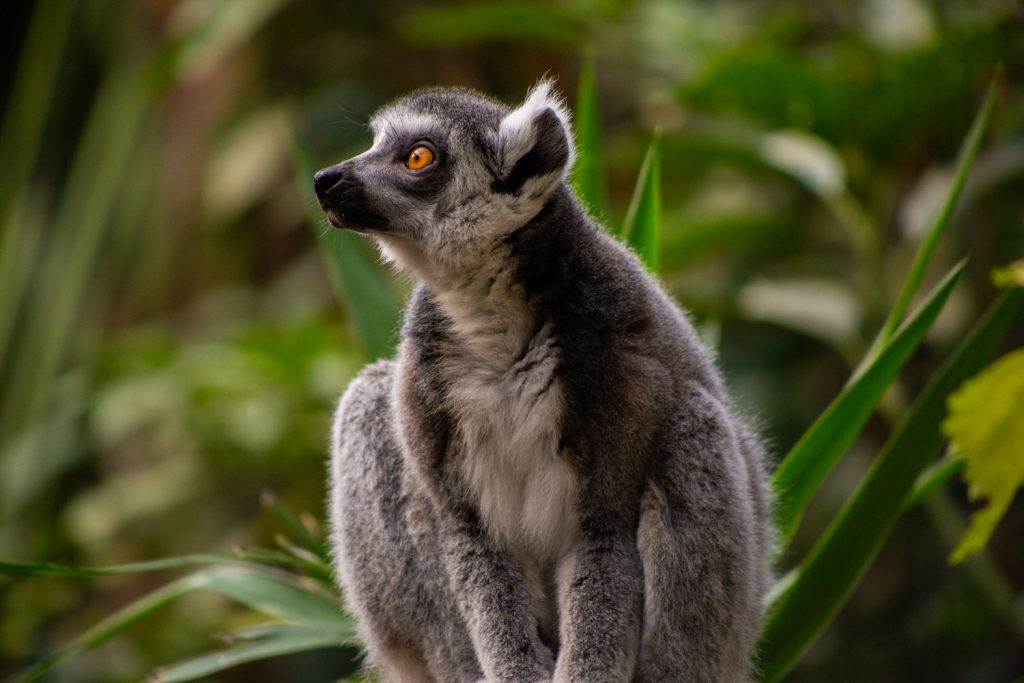 Battery Life
When out and about, taking photos, for how much time will they remain operational? In regards to battery life, the Canon 7D Mark II is equipped with an LP-E6N battery, which can provide you with approximately 650 shots.
Alternatively, the Canon 6D comes with an LP-E6 battery, which can last for approximately 1000 pictures. However, the life of the battery can be impacted by various factors such as how frequently you are using the screen, the age of the battery, and sometimes the air temperature.
You should consider carrying extra batteries when you go for a shoot, particularly if you have other people with you.
Image Quality
Ok, so how good are these cameras at taking photos?
Sensors
To answer that, we need to focus specifically on the camera's performance, disregarding the lens. First, let's talk about the sensors. The 7D Mark II features a 20.2 MP 22.4 x 15mm APS-C sensor, while the 6D has a 20.2 MP 35.8 x 23.9mm Full Frame CMOS sensor.
Next up, let's talk processors.
Processors
The DIGIC 6 is featured in the 7D Mark II, whereas the DIGIC 5+ is found in the Canon 6D. You may be wondering, what benefits do these processors provide? Allow me to explain the enhancements brought by the DIGIC 6 and 5+.
The 5th DIGIC generation offered Full HD 1080p video and Smart Image Stabilisation. On the other hand, the 6th generation DIGIC processors brought about various enhancements like better low-light performance, reduced lag compared to older versions and 1080p @ 60 fps, along with a few other adjustments.
ISO
The ISO range for the 7D Mark II spans from 100 to 16,000, with a possible expansion of up to 51,200. Alternatively, the 6D can do between 100 to 25,600, with an expandable range of 50-102,800. It is recommended to keep your ISO at lower levels to prevent undesired noise in your photos.
Regarding autofocus, the 7D Mark II provides 65 AF points, whereas the 6D offers only 11 AF points.
Autofocus
Ok, what about Dual Pixel AF? Well, the 7D Mark II has it, but not the 6D.
Having Dual Pixel AF means better autofocus capabilities, which is a beneficial feature to have. Additionally, a higher number of AF points leads to better autofocusing, which can be advantageous.
If you're looking to capture fast-moving objects, can these cameras handle it? The 7D Mark II can reach a maximum shutter speed of 1/8000th of a second, while the 6D can only achieve 1/4000th.
If you're hoping to snap multiple frames quickly, like in sports or wildlife photography, what you need is continuous shooting mode. The 7D Mark II can take up to 10 fps in this mode, compared to the 6D's 4.5 fps speed. This means the 7D Mark II can capture 10 photos within one second, while the 6D can capture only 4.5.
The more frames you can capture per second, the higher the chances you'll get that exact photo that you're looking for.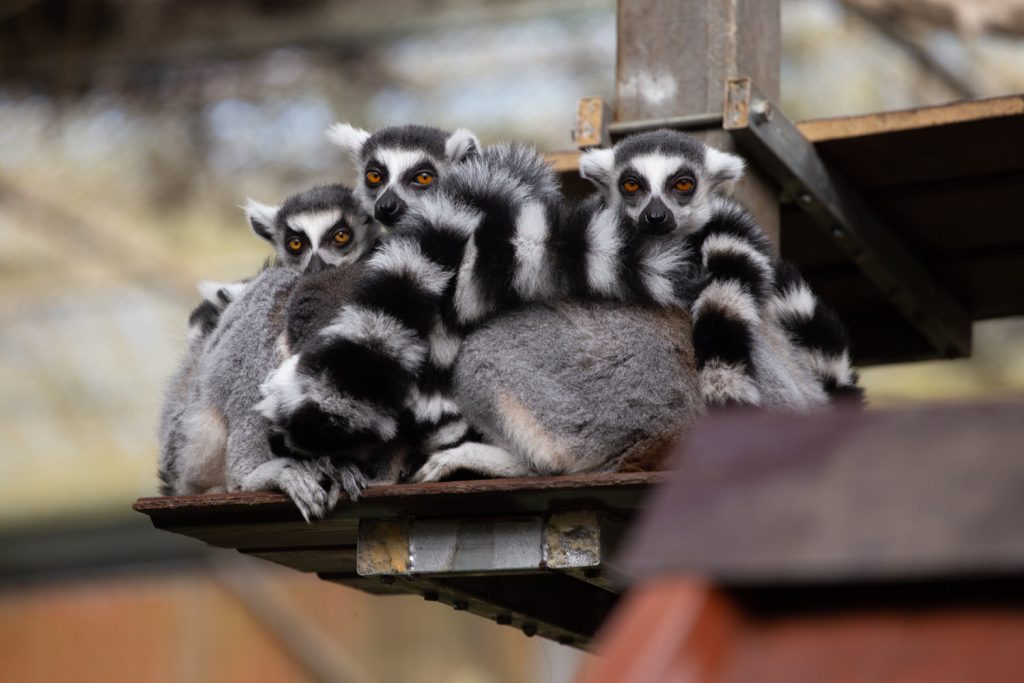 Video
Right, what about video?
The Canon 7D Mark II is capable of recording 1080p @ 60fps, whereas the Canon 6D can record 1080p @ 30fps and 720p @ 60fps. It's unfortunate that none of these cameras has Canon Log, a feature present in pricier cameras that allows you to achieve a higher dynamic range.
Do either of these cameras have built-in optical image stabilisation? No, both cameras lack IBIS. Although most cameras have digital stabilisation, it is best to avoid it as a general rule. If you want to experiment with it, you may do so, but the truth is that in-body digital image stabilization is seldom excellent.
Additionally, it is baked into the video, which means you will not have a copy of the video without the stabilization. The optimal approach is to record your footage and subsequently stabilize it while editing in Premiere, or similar. Remember that this kind of technology is continuously improving.
For those who are looking for optical stabilisation, it is advisable to select a lens such as the Canon EF-S 18-55mm kit lens with IS in the name. This lens would provide you with in-lens stabilisation, resulting in better outcomes compared to in-camera digital stabilisation.
Vlogging
Can either of these cameras be used for vlogging? While virtually any camera can be used for vlogging nowadays, there are a few things to keep in mind. It is best to have a flip screen so you can see what you are recording when the camera is turned around.
Regrettably, both of these cameras have fixed screens. A flip screen would not only make vlogging more convenient but would also protect the screen surface when stored in your bag.
When considering your camera, it's important to also think about the type of sensor it has. The 7D Mark II has a cropped APS-C sensor, while the 6D has a Full Frame Sensor. With a cropped sensor, you'll get a more zoomed-in image compared to a Full Frame sensor. So, if you have the 7D Mark II, it's best to use lenses with shorter focal lengths.
Keep in mind that once you consider the crop factor of the camera, many lenses might be too zoomed in for handheld vlogging. For that purpose, you can utilize the previously mentioned 18-55mm kit lens by zooming it all the way out. This will enable you to capture more within the frame.
For smoother video, it is advisable to purchase a kit lens with IS, as this will be helpful in most situations. Alternatively, you may also choose to utilise the Canon EF-S 24mm pancake lens for this purpose, as it is also wide enough. However, please note that this lens does not possess any IS, which means that the footage you capture may be shakier comparatively.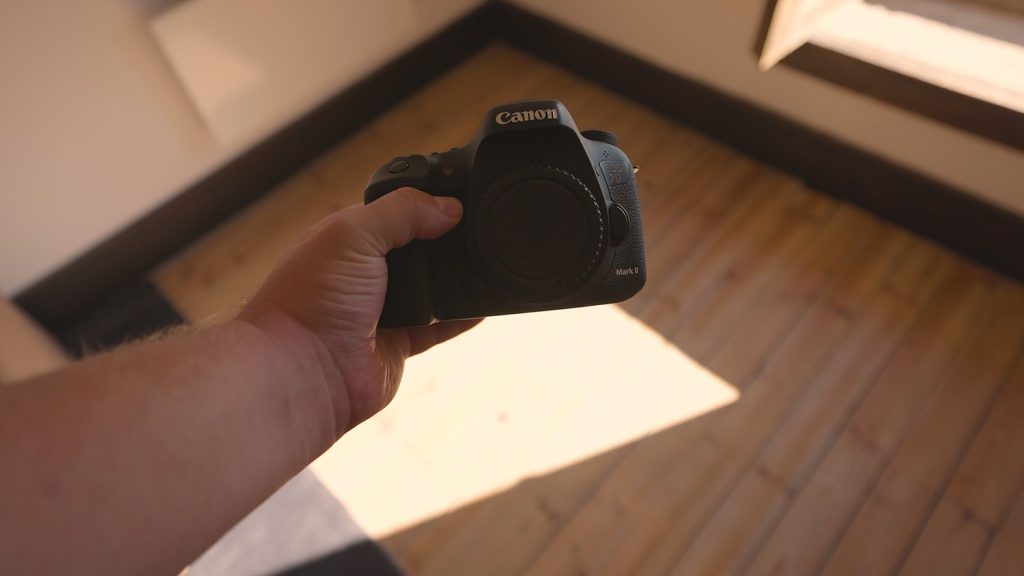 YouTubers
If you are planning to create content that requires a tripod, the lens recommendations change quite dramatically. What type of lenses would work better in this case? In this scenario, it would be best to stay away from the 18-55mm or 24mm lenses.
Instead, you should consider using lenses like the Canon EF 50mm f1.4 or f1.8. They have a wider aperture, allowing in more light, and will produce stunning Bokeh in your shots. However, these lenses are not suitable for handheld vlogging. They are too zoomed in and do not have image stabilisation (IS).
Longevity
How long can you generally expect these cameras to last? The Canon 7D Mark II is equipped with water and dust resistance sealing, whereas the Canon 6D has protection from dust and moisture. As for actuations, you can expect the 7D Mark II to last for 200,000 shots, while the 6D can handle about 100,000.
Cameras have a particular number of photos they can take before the shutter is theoretically supposed to fail. Whenever you take a photo, you're one photo closer to that maximum number. By doing some basic calculations, taking around 10 photos per day at a total of 200,000 should last you approximately 54 years.
In comparison, taking 100,000 photos with 10 photos per day will provide you with around 27 years of usage. Meanwhile, it is important to remember that other parts of the camera may stop working before that time, and this is all assuming that you start with no photos, which may not always be the case if buying a second-hand camera.
Before you buy the camera, ensure to review the listing and confirm the number of photos it has captured.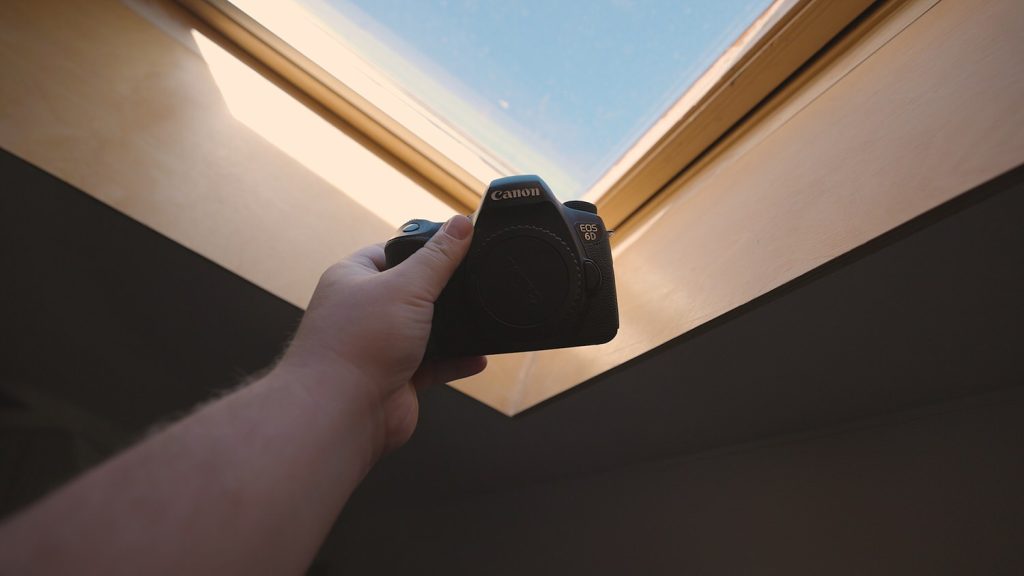 Applications
Right, so what are these cameras good for? You can utilise either of these cameras for different types of photography such as portrait, street, product, landscape, wedding, event and documentary work. The lens you choose for these categories of photography is more essential than the camera itself.
Capturing sports and wildlife photos can be a bit more challenging, as it requires taking into account various factors. Even though your lens choice is important, other considerations are equally important. If you're interested in sports and wildlife photography, having a quick shutter speed and a high number of frames per second in continuous mode is ideal.
As previously stated, the Canon 7D Mark II can take up to 10 fps in continuous mode, while the Canon 6D can only manage 4.5 fps. Furthermore, the 7D Mark II can hit a maximum shutter speed of 1/8000th of a second, whereas the 6D only achieves up to 1/4000th of a second. As a result, the 7D Mark II would be more suited for this purpose.
Recommendations
I hope this has been helpful. I invite you to have a look at some of my other articles. We have something for everyone, whether you're interested in audio, or cameras and lenses. Alternatively, if you prefer video reviews, feel free to have a look at my YouTube channel.
Finally, down below you will find all of the items I talked about in this article.