Maybe you are trying to pick between the Canon 7D Mark II or the Canon 250D, also known as the Rebel SL3, but you're unsure if they're still good in 2023. In this review, we'll discuss both their strengths and weaknesses so that you can make the right decision.
Compatible Lenses
First off, let's address which lenses these cameras are compatible with. These cameras can work with Canon EF and EF-S lenses like the Canon EF 50mm f1.8 and the Canon EF-S 18-55mm kit lens, and other lenses from third-party brands are also an option. An example of a third-party brand might be the Yongnuo EF 50mm f1.8.
Storage
OK, now what about storage? Do they have a dual SD card slot? The Canon 7DmkII does, while the Canon 250D does not. This feature is typically only found on high-end cameras, not mid-range or entry-level models. Also, I should add that the 7DmkII does not take two SD cards but rather one SD card and a CF card.
The advantage of this feature is that you can have backup copies of your photos in real-time. If an SD card fails, you can still retrieve all your data from the second card, which contains the copies. It is rare to experience SD card failures, especially if you rotate multiple SD cards regularly, but there is still a possibility.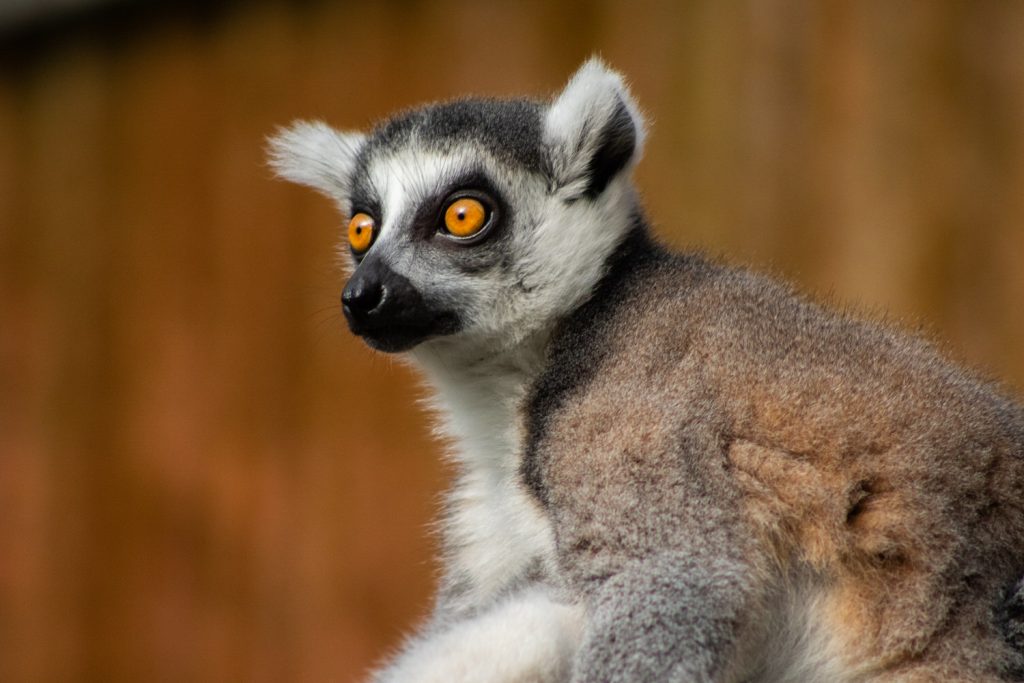 Connectivity
Another critical point to consider is whether they have Wi-Fi connectivity. The Canon 250D possesses Wi-Fi functionality; however, the 7D Mark II does not. Bluetooth capability is present in the 250D, but the 7D Mark II does not possess this feature.
How about NFC? Is it available on either of these cameras? Neither of these cameras comes equipped with NFC capabilities.
Size & Build
Next up, can they be carried around easily? The Canon 7D Mark II has dimensions of 148.6 x 112.4 x 78.2mm, or 5.85 x 4.43 x 3.08 inches, and weighs around 820 grams, the same as 28.92 ounces. Meanwhile, the Canon 250D measures 122.4 x 92.6 x 69.8mm, or 4.82 x 3.65 x 2.75 inches, and weighs approximately 450 grams, or 15.87 ounces.
Both cameras are compact, considering their dimensions, but this depends on the lenses you attach to them.
The 7D Mark II and 250D differ in their build quality. The former is constructed from magnesium alloy, while the latter is made from aluminium alloy, polycarbonate resin, and glass fibre. As such, the Canon 7D Mark II boasts a superior build to the 250D.
Display
Another crucial point to mention is, do they have decent screens? The cameras both have screens on the back that are good enough for going through menus and viewing pictures. The 250D has an articulated screen that can be turned around to protect the glass surface from scratches in your bag. This, of course, allows for vlogging, but we'll get into that a bit later on in the review.
In contrast, the 7D Mark II has a fixed screen that can't be moved or adjusted. However, you can quickly and easily check your settings using the small LCD on top of the 7D Mark II. This LCD also adds a cool look to the camera. While some people may not find this LCD's aesthetic appealing, I love how it looks.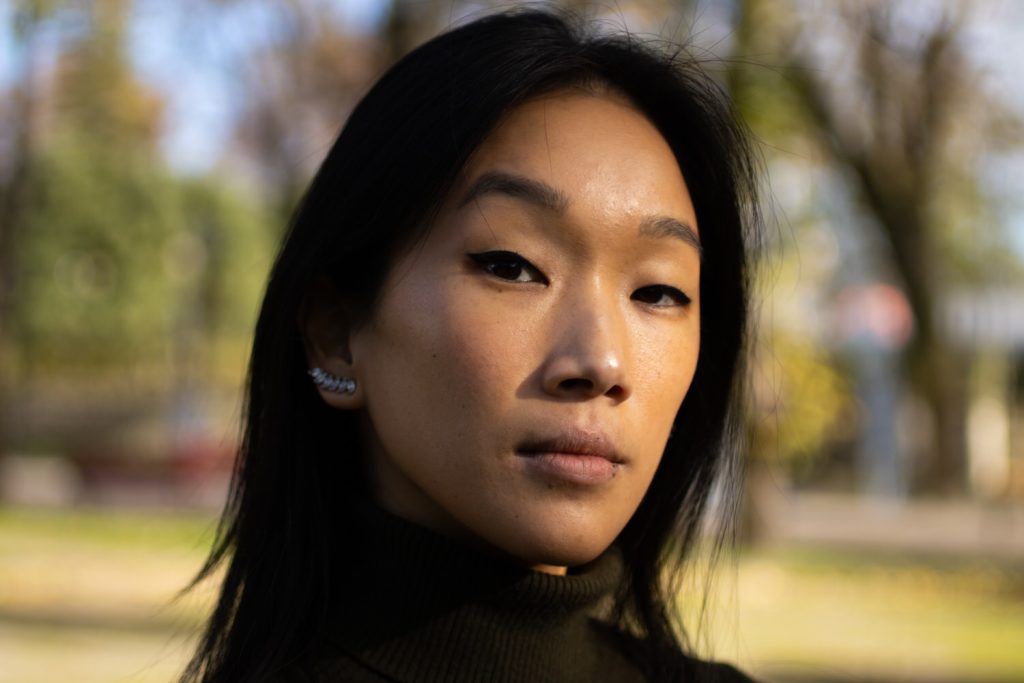 Battery Life
Expanding on that, these two devices are quite versatile. How long can I expect their battery to last? The number of shots you can take with the 7D Mark II's LP-E6N battery is around 650, while the LP-E17 battery of the 250D can give you approximately 1,000 photos.
Remember that various factors can influence battery life, such as screen usage, battery age, and even air temperature. Bringing extra batteries when shooting is recommended, especially if multiple people are involved.
Image Quality
Next up, what can you expect in terms of image quality? The images you capture hugely depend on the lens you choose. However, let's discuss the camera's impact since I don't know which lens you'll use. For starters, let's talk about the sensors.
Sensor
The Canon 7D Mark II has a 20.2MP 22.4 x 15mm APS-C sensor, while the Canon 250D features a 24.1MP 22.3 x 14.9mm APS-C sensor. Regarding processors, the 7D Mark II is equipped with the DIGIC 6, while the DIGIC 8 is available for the 250D.
Processor
You might wonder what improvements the DIGIC 6 and 8 brought to Canon cameras. The DIGIC 6 brought several advancements, such as better performance in low-light settings, decreased lag compared to earlier models, and 1080p video recording capability at 60 frames per second, among other improvements.
The 8th DIGIC generation brought several enhancements, such as improved Dual Pixel AF, better tracking performance, 4K @ 30fps, and enhanced autofocus.
ISO
Regarding ISO, the 7D Mark II ranges from 100 to 16,000, expandable up to 51,200, whereas the 250D can go from 100 to 25,600, also expandable to 51,200. Keeping the ISO on the lower side whenever possible is advisable, as elevating it can cause disruptive noise in your photos. I've actually covered ISO quite extensively, so feel free to check out the article if you wish.
Autofocus
So, are they equipped with Dual Pixel AF? Both have it, which is fantastic, as Dual Pixel AF significantly increases the camera's autofocus capabilities. Having Dual Pixel AF and many autofocus points means increased autofocusing capability, which is incredibly helpful.
Regarding AF points, the 7D Mark II has up to 65. On the other hand, the 250D only offers 9 AF points.
Shutter Speed
So, what about shutter speed? If you want to capture fast-moving subjects, can these cameras do that? So, the 7D Mark II has a maximum shutter speed of 1/8000th of a second, while the 250D can do 1/4000th.
What if you want to take loads of photos quickly, like in sports or wildlife photography? Well, what you're looking for is continuous shooting mode. In this mode, the 7D Mark II can do 10 fps, while the 250D can do 5 fps. In other words, within one second, the 7D Mark II captures 10 photos, while the 250D captures 5. This is very handy if you're trying to capture very fast motion.
Within that second, the more frames you can do, the better the likelihood you will obtain the precise snapshot you seek.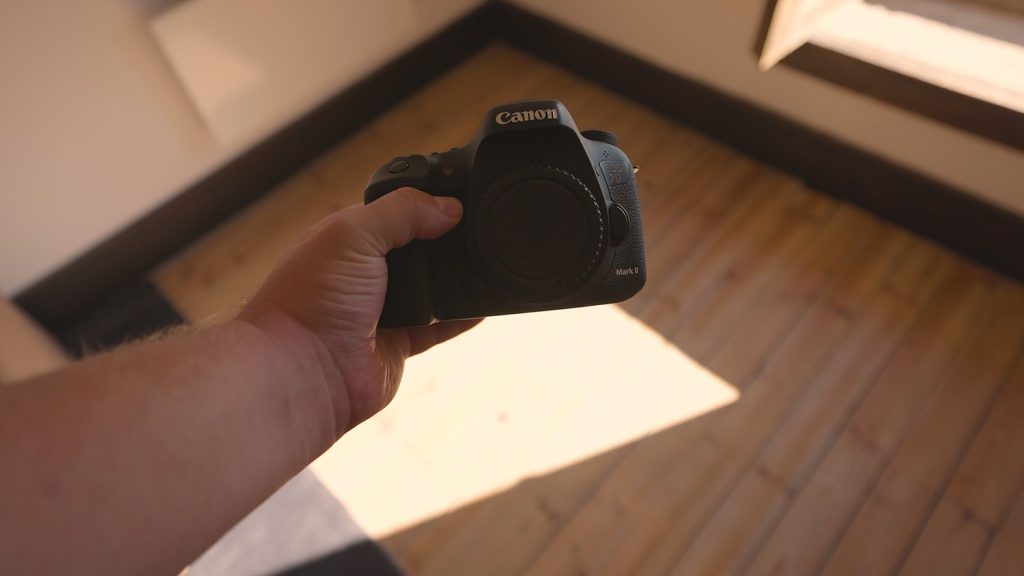 Video
OK, can the 7D Mark II and the 250D be used for video?
The 7D Mark II model can record in 1080p @ 60fps, while the 250D model can record in 4K @ 24fps and 1080p @ 60fps. But neither of these cameras offers the Canon Log feature that allows you to enhance the dynamic range of your camera footage. This is reserved for more expensive cameras, such as the Canon R5.
Ok, so do either of these cameras have built-in optical image stabilisation? Nope, neither of these cameras has IBIS. Now, most cameras offer digital stabilisation, but as a general rule, you should avoid that.
Playing with the in-body digital IS may not produce great results. Additionally, this stabilisation feature gets recorded in the final video without any backup. It is not considered worth using this feature. It is always better to shoot shaky footage and stabilise it in software like Premiere, which is always improving.
If you desire optical stabilisation, purchase a lens like the Canon EF-S 18-55mm kit with "IS" in the name. Acquiring this lens will provide better in-lens stabilisation than in-camera digital stabilisation.
Vlogging
Another essential point to consider is whether either of these cameras can be used for vlogging. At this point, pretty much any camera can be used for vlogging, but there are a few issues to bear in mind. First, having a flip screen is ideal, so you can see what you're doing when the camera is turned around.
The Canon 250D includes a flip screen, but the Canon 7D Mark II does not. You will find it easier to vlog with a flippable screen. Interestingly, having a screen that flips around also protects the glass surface when you store it inside your bag.
Additionally, let's consider the camera's sensor type. Both cameras have cropped APS-C sensors. This type of sensor produces a zoomed-in image compared to Full Frames sensors. With this in mind, you should use lenses with shorter focal lengths. This will keep your video from being too zoomed-in for handheld vlogging, especially considering the camera's crop factor.
For handheld vlogging, the Canon EF-S 18-55mm kit lens is suitable. You can zoom out and capture a lot more in the frame. Purchasing the version with IS will help produce smoother video, which is ideal for most situations. The Canon 24mm pancake lens can also be used as it is wide enough, but its footage tends to be shakier as it lacks any IS.
YouTubers
When shooting content on a tripod, the lens recommendations change significantly. Instead of opting for the Canon EF-S 18-55mm lens or the Canon EF-S 24mm, you might consider the Canon EF 50mm f1.4 or the Canon EF 50mm f1.8. These lenses have a wider aperture, allowing in more light and creating a mesmerising bokeh effect which blurs the background nicely.
However, you should note that both these lenses would not be suitable for handheld vlogging since they are too zoomed-in and do not have IS. I have reviewed these lenses on my YouTube channel, along with many others.
Longevity
Moving on, how long will the 7D Mark II and 250D last? So, the 7D Mark II has water and dust resistance sealing, while the 250D has no weather sealing. You should handle it carefully and not expose it to the elements too much.
Cameras are rated for a certain number of pictures before the shutter fails. The 7D Mark II has a rating of 200,000 actuations, while the 250D can only handle up to approximately 100,000 actuations. Each time you take a photo, it counts as an actuation.
If you take ten pictures daily, 200,000 photos could last around 54 years. However, with 100,000 photos, you could expect it to last for almost 27 years. Remember that other camera parts may break down before the shutter gives out. However, you should still double-check how many pictures the camera has taken by reviewing the listing before buying.
Applications
Ok, so what are these cameras good for? Both cameras suit various photography genres, such as portrait, street, product, landscape, wedding, event, and documentary. The lens you selected is more significant than the camera model when taking such photos. The process becomes a bit more complicated if you want to capture sports and wildlife photos.
While the lens you choose is still crucial, other factors must be considered. To succeed in sports and wildlife photography, you will need a rapid shutter speed and many frames per second in continuous mode. The Canon 7D Mark II has a maximum continuous mode speed of 10 fps, while the Canon 250D has a maximum speed of 5 fps.
Furthermore, the 7D Mark II has a maximum shutter speed of 1/8000th of a second, whereas the 250D's is 1/4000th of a second.
Recommendations
I hope this guide has been helpful to you. What I do here is help people achieve their dream of being geographically independent by earning their living online from anywhere. To do this, I teach people how to be better freelancers and how to take better images. I also show them the tools required, such as cameras and lenses, and audio equipment.
Finally, down below, you will find all the items I discussed in this article.