Hey guys. Today we're going to dive deep on the "nifty fifty" Canon EF 50mm f1.8 STM. You're probably wondering why it's referred to as the "nifty fifty" by now, but we're going to go into that a bit later on.
Its older brother, the Canon EF 50mm f1.8 II, has become a thing of the past since the release of this lens in May 2015. The STM in the title has been the biggest update to the lens, as it makes the most difference. We'll go into detail as to why that is a bit later on as well.
Now, let's really dig into the good stuff and find out the can's, can nots, and the big why. For starters, let's talk about the aperture and focal length.
Aperture & Focal Length
Judging by the name, I am sure you have determined that this lens has a fixed focal length of 50mm, and the aperture will open to a maximum of f/1.8.
Technically speaking, a fixed focal length makes for a sharper image, versus a variable lens, which will be less sharp.
A 50mm focal length is great for multiple applications, hence the name 'the nifty fifty'. It's somewhat like a Swiss Army knife, as it can perform well in a variety of situations.
When using this lens on a camera with a cropped sensor, such as the Canon 77D, which I have reviewed on my YouTube channel, in order to get the actual focal length, you need to multiply 50mm by 1.6, which is 80mm.
This is close to the 85mm focal length, which is considered to be perfect for portraits, as it doesn't distort the face too much, and thus you get natural looking subjects.
Full Frame
When used on a full-frame camera, such as the Canon R, or the Canon R5, both of which I've also reviewed on this channel, the focal length remains at 50mm. In the case of these two cameras though, you'd either have to use an adaptor, in order to mount an EF lens on it, or you could purchase the RF version of this lens, review coming soon, wink wink.
Assuming you are looking to purchase a 50mm lens, this is the best option for a photographer on a budget.
In terms of aperture, the f/1.8 allows a substantial amount of light through, which is convenient for portraits taken in low light. Although, it does allow some light to fall off in the corners, also known as vignetting, this isn't a huge problem, as vignetting tends to give portraits a certain amount of depth.
If you love taking Bokeh-rich portraits, this lens will come in handy.
Also, as a quick side note, this lens has a minimum focusing distance of about 12 inches. What this means in practical terms, is that if you get too close to your subject, the lens will not be able to focus. This is a rule which applies to all lenses.
In this particular case, your lens must be at least 12 inches away from the subject, in order for it to be able to focus.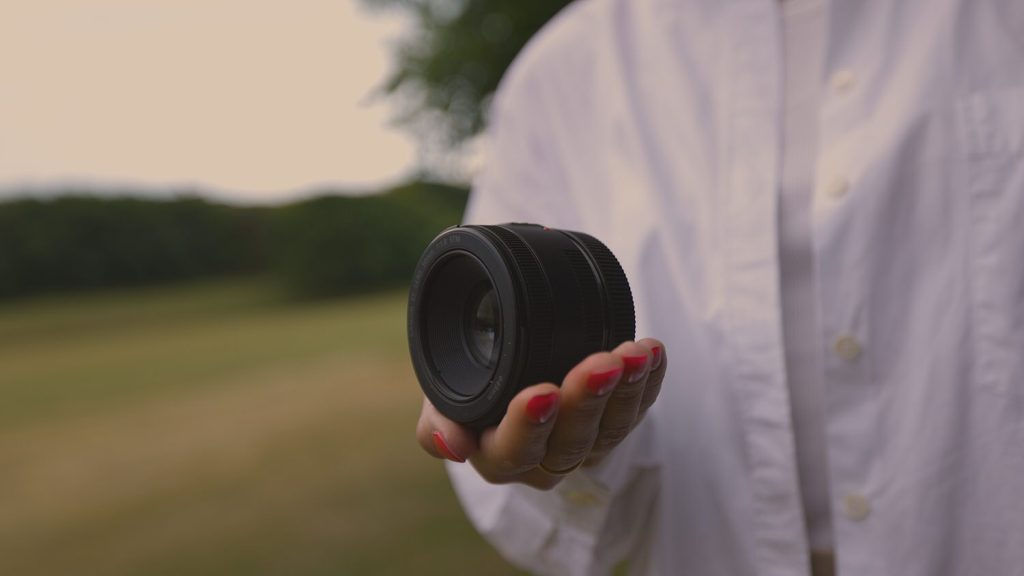 Size & Build
The quality of this lens is good. You get what you pay for, and the build quality of this lens seems fair according to that rule of thumb.
Despite the plastic casing, this lens does maintain a solid feel in your hand. It includes a metal mount that adds to the solidity we mentioned earlier. The focusing ring is narrow, but it provides a ridged, rubberised grip band to ensure easy fingertip usage.
This lens weighs in at about 160g, which is very light for a lens, though not necessarily a budget one. Being super lightweight and compact is never a bad trait.
This lens is not only lightweight, but it is also one of the smallest lenses Canon offers. Measuring in at 1.5″ in length, this piece of glass actually looks like a toy on most cameras.
The photos that you will see in this article have actually been captured on a Canon R5, with the use of an adaptor. Even so, the lens looked comically small on the camera body.
Image Quality
Let's talk about the quality of the images this camera lens is capable of. Before we get too far ahead, I would like to call attention to the "STM" title.
For anyone who isn't already aware, this just stands for "Stepper Motor". What this means in practice, is that STM lenses tend to have better and quieter autofocus. This is especially useful when filming video, as a quieter lens is less likely to be picked up by a mic that is sitting on top of the camera body.
If we're comparing the image quality of the "nifty fifty" versus your average lens that comes with your camera, such as the Canon 18-55mm kit lens, also reviewed on my YouTube channel, this lens will bring your work up a notch.
The way in which it will do this, is that it will allow you to take photos in a low light environment, whilst producing less noise when compared to the kit lens mentioned earlier.
And now, I'm going to show you some photos I've taken with this lens. Enjoy.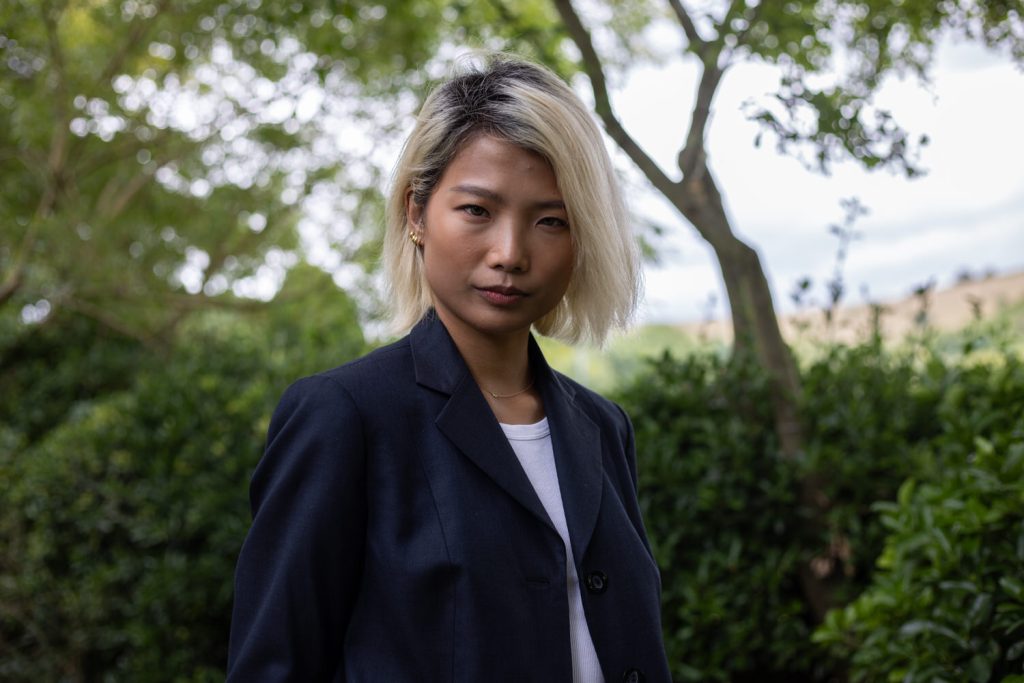 Control
When looking at this lens more closely, you will notice that it has the expected AF/MF button on the side, which allows you to switch between Autofocus, and manual focus.
In addition to that, you also have a rubberised focus ring, which obviously allows you to change focus manually.
Longevity
No matter what price you pay for a lens, you must bear in mind that they are fragile in nature.
Like most lenses, this one does not come with a protector filter, nor does it come with a lens hood. Ideally you'd want to buy one or the other, because without it, there's zero protection for this lens.
I personally like using ceramic filters from Sigma, but they can be pricey. Ideally you'd have something between the glass, and the environment, to not only protect the lens element from impacts, but also from dust, water, or sebum.
A glass filter will affect the image quality a little bit, as light has to pass through more glass in order to reach the sensor, but the difference is so minuscule it's not even worth worrying about.
The lens cap that the glass comes with is mostly for its protection inside a travel case, preventing sand, dirt, or whatever else has made its way into the bag, from damaging the lens.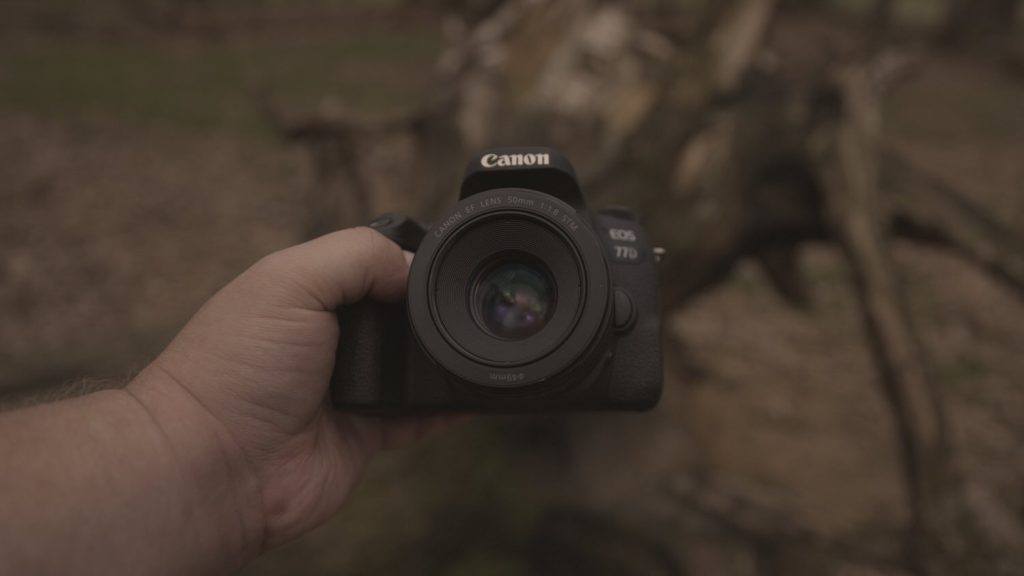 Conclusion
Now for the actual question. Is the Canon EF 50mm f1.8 STM worth the money?
The "nifty fifty" is very well-known for the bokeh style portraits, which seem to be quite popular these days. As we all know by now, this lens is very versatile, and can be used for anything from portraits and landscape shots, to street and even product photography.
The videography side of this lens seems to have been upgraded and has quieter and smoother autofocus, when compared to the older series.
When taking into consideration the quality and sharpness of this lens, it is difficult to find something else in the same price range that can really compete with it. This applies regardless of whether you're talking about portraits, street photography, or more.
Actually, as a quick side note, this lens is actually quite handy for street photography, especially on a smaller camera body, like the Canon 77D I mentioned earlier. The reason, is because the lens itself is not only small, which helps make you a bit more inconspicuous, but because of its focal length, you can capture subjects from a larger distance.
In terms of who should buy it, this lens is aimed squarely at beginners, but also intermediate level photographers and videographers. If you're about to purchase a camera body without a lens, I'd definitely get this one as a first lens, but if you've already tried out the 18-55mm kit lens, this would be a solid second purchase, specifically if you want to do mainly photography.
Videos
In case you want to do more video, I'd actually refer you to my review of the Canon 18-55mm lens. If you want to know why this lens is better for video, when compared to the 50mm f/1.8, make sure to watch the video, and find out. Wink wink.
If you'd like to purchase any of the items I've mentioned in this article, or see how much they cost in your country, I have a link down below where you can view them.
Thank you for reading my review of the Canon EF 50mm f1.8 STM. I invite you to have a look at some of my other articles. We have something for everyone, whether you're interested in audio, or cameras and lenses. Alternatively, if you prefer video reviews, feel free to have a look at my YouTube channel.
Product Links
Down below you will find all of the items I talked about in this article.