Have you been searching online for reviews of the Canon 250D, and wondering if it's the right camera for you? In this article, we're going to have a look at the Canon 250D, also known as Rebel SL3 in the US, or EOS Kiss X10 in Japan. Not only am I going to go over what it can, and can't do, but I'll also cover who should buy it.
As a quick side note, all the B-roll that you will see in the video above has been shot on the Canon R5, with the RF 15-35mm f2.8 L IS USM lens. Just letting you know, in order to avoid any confusion. With that in mind, let's begin.
Size & Build
The Canon EOS 250D measures 122.4 x 92.6 x 69.8 mm, and weighs around 449 grams. Given that I'm used to holding my EOS R5, the 250D almost feels like a toy in my hands. It's one of the most compact DSLRs from Canon, and it shows.
By the way, this isn't necessarily a bad thing. I like beefy cameras, but that's not the case for everyone, especially if you're looking for something to travel with.
In fact, if you're specifically looking for a smaller travel camera, its size is actually an advantage.
In terms of weight, it has a good balance between it being a heavy enough camera that it feels good in your hands, but light enough that it won't break your back.
Another advantage of a smaller sized camera, is the fact that you'll draw less attention if you want to do street photography. Paired with a small lens, people are far less likely to question what you're doing.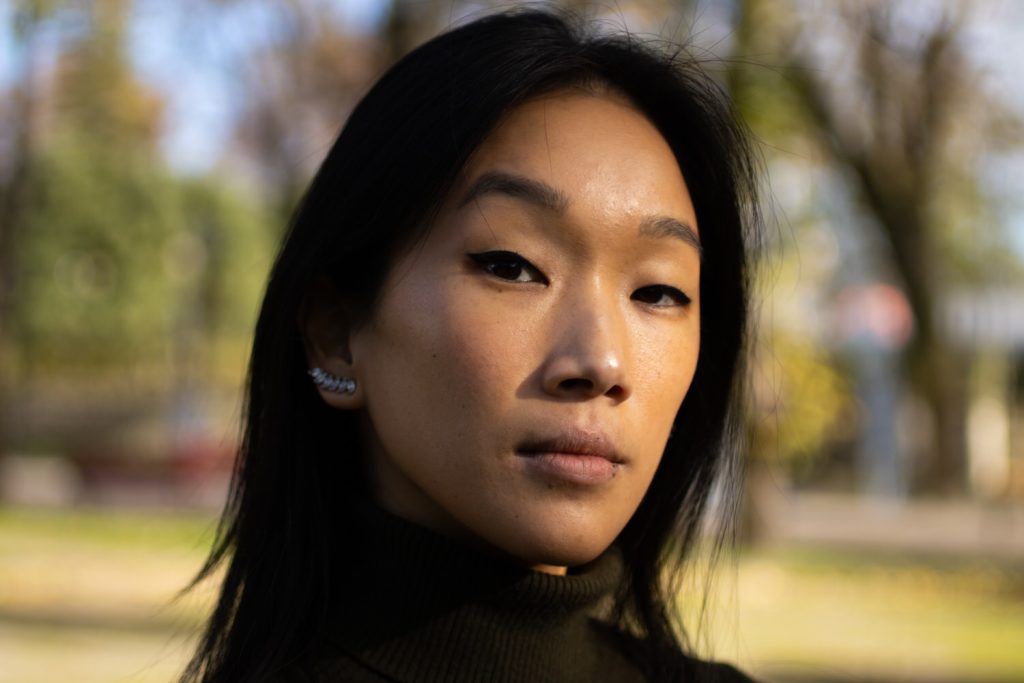 Image Quality
Released in 2019, the Canon 250D uses the Digic 8 processor, which by now is a couple of generations old. That doesn't mean it's not any good, it just means that it's not quite as good as the Digic 10.
The camera comes with a 22.3 x 14.9 mm CMOS sensor and you get 24 MP. In terms of focus, you get Dual Pixel AF in live view, but you are otherwise limited to a 9-point auto focus system through the viewfinder.
You can also use the touch screen to select focus whilst in live mode.
Before I show you some of the photos I took with the Canon 250D, I want to stress something first. What equipment you use doesn't make as much of a difference as you might think.
I mean sure, I shoot on the very expensive Canon R5, but that's because my channel is a business, and I'm going to want to get every edge that I can. If my camera can shoot footage which is so perfect that I barely need to grade it, that saves me time. If it automatically slows footage down for me when shooting in 120fps, like the R5 does, it saves me even more time.
A more expensive camera body like the R5 will also have in-body stabilisation, which makes my job easier when shooting video. Once you pair it with RF glass, which has further stabilisation, things only get smoother from there on.
A couple of years back, I was shooting comparable footage on the Canon 77D in 1080p at 60fps, and that camera is significantly cheaper than the R5. In fact, as of writing this, the 77D is cheaper than the 250D, at least on eBay.
At the end of the day, the most iconic photos ever taken were shot using equipment that was far more basic than the 250D.
And with that in mind, here are some photos I took with this camera
Display
At the back of the camera, you will find a fully articulated, touch enabled 3″ LCD screen. This will be particularly useful when shooting at awkward angles, or vlogging.
Control
In terms of control, the camera has a useful guide mode for beginners. The camera will essentially walk you through basic functions, and more or less hold your hand.
The camera also has a large amount of buttons and knobs on the right hand side, making it suitable for one handed use.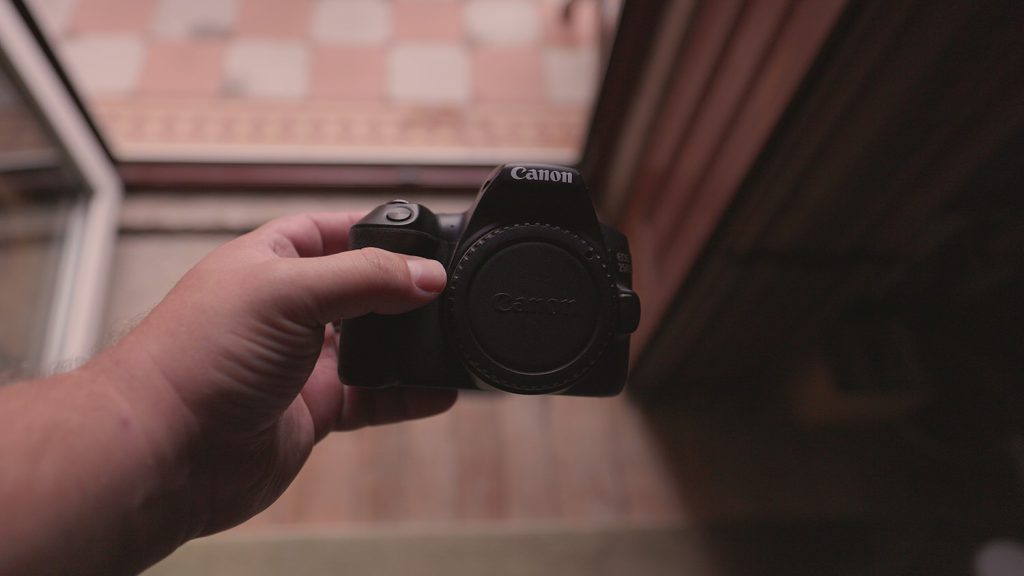 Storage
As expected from a camera in this price range, it does not have dual card slots. It takes only one SD card, thus making it unsuitable for events, weddings, etc.
It's not really built for that, but if you use it for any purpose where not losing data is crucial, you're just one corrupted SD card away from disaster.
Battery Life
The 250D uses the LP-E17 battery, which offers 1,070 shots using optical view finder, or 320 if using live view. The camera does not offer USB charging, so you'll have to use the charger provided.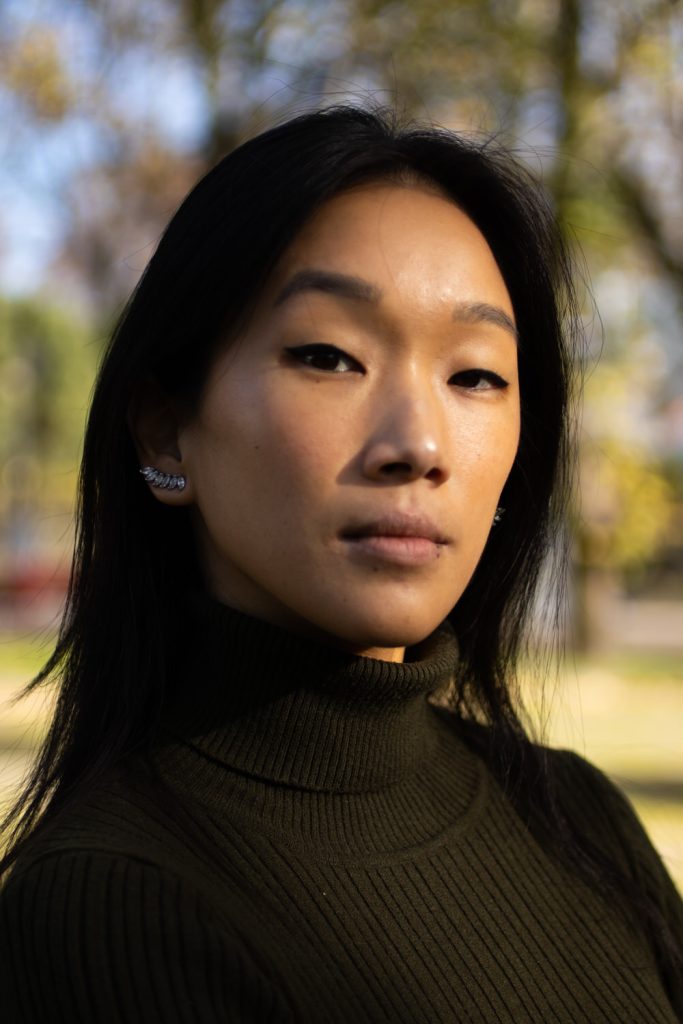 Longevity
The camera has a lifespan of 100,000 actuations, which is fine for a DSLR aimed at beginners.
If this is your first camera, and you fall in love with photography, you're going to want to upgrade after a couple of years anyway. If you decide photography isn't for you, you're probably going to sell it, or give it away. As a result, the 100,000 actuations isn't going to be an issue.
Even if you decide to use this camera for the next 10 years, you'd have to take 27 photos every single day, in order to exhaust the number of actuations the 250D is rated at.
Video
In regards to video modes, you can shoot in 4K at 25fps with a x1.7 crop, and no Dual Pixel AF, and you can also shoot in 1080p or 720p at 60fps.
When it comes to 4K, the x1.7 crop makes it difficult to capture anything at a really wide angle. There's a lot of debate online as to whether shooting in 4K is really worth it, especially for online viewing.
Whilst 4K can look nice, it's really more about knowing what you're doing in terms of lighting, composition, and angles, rather than resolutions. For example, this video was shot in 1080p, on the Canon R5, and then the video was rendered in 4K.
I could have shot this in 4K at 120 fps, or 8K at 30 fps. Despite that, I chose to stick with 1080p, because as long as you put some thought into your cinematography, resolutions become largely irrelevant.
Even in 720p, you'd be surprised what you can get. People will be quick to dismiss it, but Matti Haapoja made a video on this topic a while ago, challenging his viewers to distinguish between 4K, 1080p, and 720p footage.
I've included a link down below if you want to check it out for yourself, but chances are you're going to have a pretty hard time figuring out which is which, and you'll be left guessing most of the time.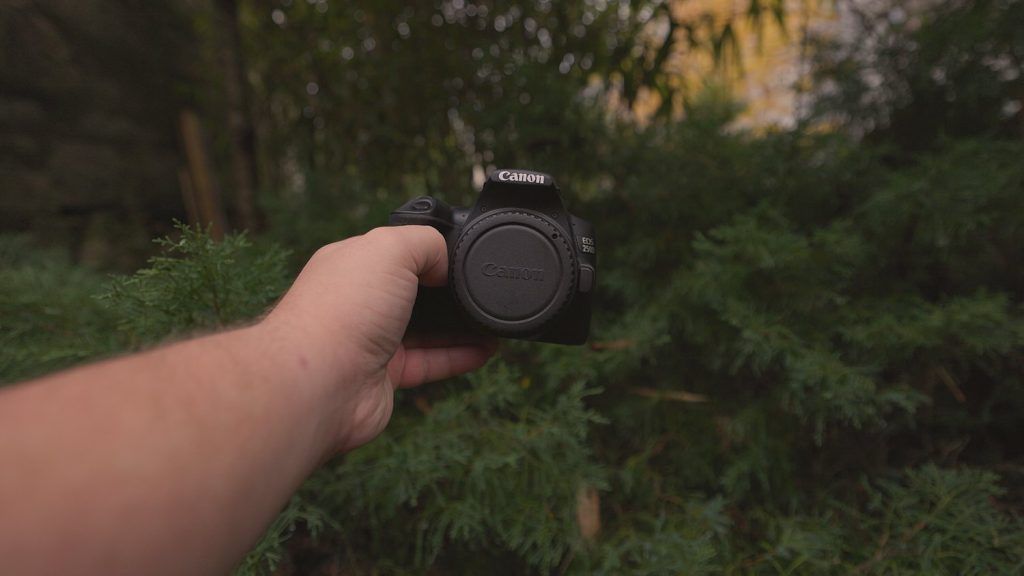 Compatible Lenses
In terms of compatible lenses, you can use the EF and EF-S variety. In practical terms, this gives you a nearly inexhaustible collection of lenses to pick from. As this might actually be a daunting task, you can read the reviews I've done of other cameras, and lenses.
Conclusion
In conclusion, who should buy the 250D?
If you have an older camera, and you're looking to upgrade to something more pro, I'd have a look at something like the Canon R.
If, on the other hand, you're looking for a smaller DSLR, aimed at beginners, which you can take with you travelling, this would be the perfect candidate.
It's not too big, whilst giving you the option to use different lenses, and thus get better results than just using your smartphone.
If you are however considering just bringing your phone with you on holiday, I also have reviews of the iPhone 12 Pro Max and the iPhone 13 Pro Max.
Thank you for reading my review of the Canon EOS 250D. I invite you to have a look at some of my other articles. We have something for everyone, whether you're interested in audio, or cameras and lenses. Alternatively, if you prefer video reviews, feel free to have a look at my YouTube channel.
Product Links
Down below you will find all of the items mentioned in this article.