Are you considering buying the Canon 77D, also known as the 9000D, or the Canon Rebel T6, also known as the 1300D, but you're not certain if they're still good in 2023? In this review, we'll discuss their strengths and weaknesses, so you can figure out which one you want to purchase.
Compatible Lenses
So, let's first consider which lenses I can use with these cameras. Both Canon EF and EF-S lenses are compatible with both cameras, including the Canon EF 50mm f1.8 and the Canon EF-S 18-55mm kit lens. You can also use third-party lenses to have a wider range of choices.
Storage
Now, what about storage? Do either of these cameras have a dual SD card slot? No entry-level or mid-level cameras have this feature. It is mainly a high-end feature that allows you to get real-time backups of your photos. This is possible because the camera saves each photo on both cards simultaneously.
The benefit of having two cards is that you can recover all your photos from the second card even if the first SD card fails. Although it's rare for SD cards to fail, having multiple cards that you cycle through over time can reduce the chances of this happening.
Furthermore, avoiding the backup function and utilising the two cards individually is possible, resulting in doubled storage capacity.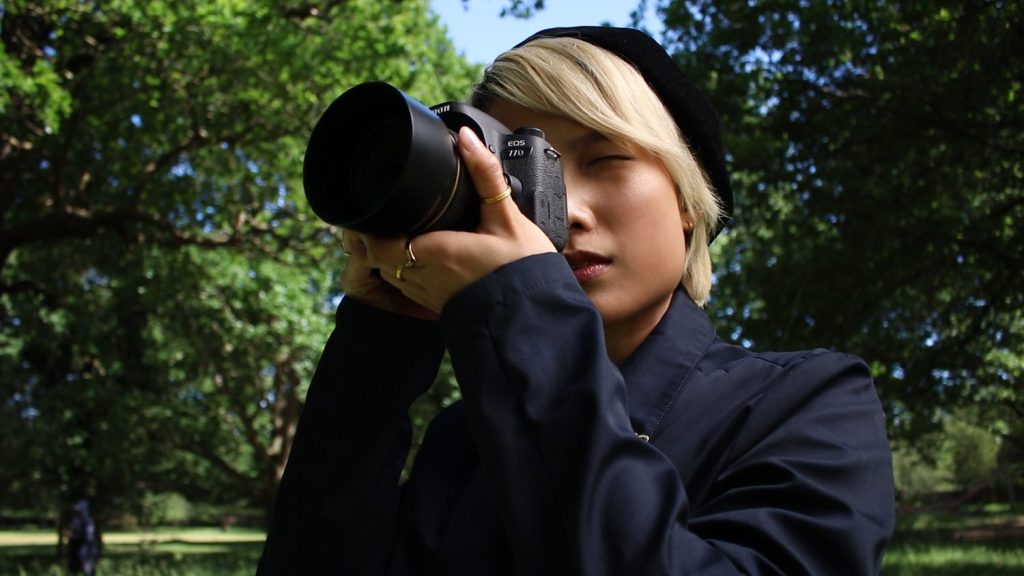 Connectivity
Expanding on that, do they have connectivity features? Both cameras have Wi-Fi functionality. However, the Canon 77D comes with Bluetooth, but the T6 does not. Luckily, both cameras are equipped with NFC capabilities.
Size & Build
Ok, so are they particularly heavy? The Canon 77D camera measures 131 x 99.9 x 76.2mm, or 5.16 x 3.93 x 3 inches, and has a weight of approximately 540 grams, or 19.05 ounces. On the other hand, the Canon Rebel T6 camera has dimensions of 129 x 101.3 x 77.6mm, or 5.08 x 3.99 x 3.06 inches, and weighs around 485 grams, or 17.11 ounces.
Both cameras have a similar physical size, which makes them portable and easy to carry around. However, the weight can vary based on what lenses you decide to use.
In terms of build, the 77D is composed of aluminium alloy and polycarbonate resin. On the other hand, the T6 is made of carbon fibre, glass fibre, and polycarbonate resin. I'd say that, overall, the 77D's build quality is superior to that of the T6.
Display
Moving on to a related point, what should you expect from their displays? The 77D has an articulated screen, which means it can be turned around, in order to keep it from getting scratched.
However, the T6's screen is fixed and can't be moved or turned. The 77D also features a compact LCD screen at the top. This LCD screen not only looks stylish, but it also enables you to review your settings effortlessly. While some people might not appreciate the LCD's design, I love it and think it makes cameras look way cooler.
Battery Life
Right, so these two devices are rather versatile. How long will their battery last? The LP-E17 battery that comes with the 77D can take around 600 shots, while the LP-E10 battery in the T6 can shoot approximately 500 photos. However, factors such as screen usage, battery age, and temperature can impact battery life. It is advisable to carry extra batteries with you in the case of a prolonged shoot or group setting.
Image Quality
Moving on to a related point, can these cameras produce quality images? The type of lens you use will have a significant impact on the images you produce. However, for the sake of this discussion, we will only focus on the camera's contribution since we do not know which lens you will use.
Sensors
To begin, let's talk about the sensors. The APS-C sensor in both cameras measures 22.3 x 14.9mm and provides 24.2 MP for the 77D and 18 MP for the T6.
Processors
The DIGIC 7 processor is present in the 77D, while the T6 features the DIGIC 4+. You may be wondering what this implies. Let us illustrate the enhancements the DIGIC 4+ and 7 have brought to Canon cameras.
With the 4th generation of DIGIC processors, there was a considerable improvement in image processing speeds compared to previous models and better noise reduction in high-ISO images. Additionally, it featured the capability to record H.264 1080p videos.
The 7th generation of DIGIC processors brought significant enhancements such as better image processing capabilities, faster autofocus speeds, diminished image noise, and advancements in subject detection.
Autofocus
Speaking of subject detection, and thus autofocus, the 77D provides up to 45 AF points. Meanwhile, the T6 only offers 9 AF points. Expanding on that, do they have Dual Pixel AF?
So, the 77D does have it, while the T6 does not. Having Dual Pixel AF, and a high number of AF points means increased autofocusing capability, which can really come in handy.
Shutter Speed
Now, what can they do in terms of shutter speed? If you want to capture fast-moving subjects, can these cameras do that? Both of these cameras have a maximum shutter speed of 1/4000th of a second, which is nice. Right, but what if I want to capture multiple frames quickly, hoping to get some really cool photos of a fast-moving subject, like in sports or wildlife photography? If so, what you're looking for is continuous shooting mode.
The 77D can do 6 fps in this mode, while the T6 can do 3 fps. In other words, the 77D captures 6 photos within one second, while the T6 captures 3. This is incredibly useful if your aim is to capture fast motion. The more frames your camera can capture within that second, the higher the chance you'll obtain the exact photograph you're after.
ISO
In terms of ISO, the 77D ranges between 100 to 25,600, which can be increased to 51,200. Meanwhile, the T6 has an ISO range of 100 to 6,400 but can reach up to 12,800 when expanded. When capturing photographs, it is best to maintain a lower ISO setting to prevent unwelcome noise in your images.
Video
Another important point to consider is whether the Canon 77D and the Rebel T6 are good for video. The T6 can do 1080p @ 30fps and 720p @ 60fps, while the 77D can do 1080p @ 60fps. Neither of them has Canon Log, which increases the camera's dynamic range. This feature is often found in more expensive Cameras, such as the R, or R5.
Another important point to consider is whether these cameras have built-in optical image stabilisation. Unfortunately, neither of them has IBIS. Now, most cameras offer digital stabilisation, but as a general rule, you should stay away from that.
While you can experiment with the in-body digital IS, it isn't usually of great quality and is embedded into the video. Therefore, there's no backup video without it.
It's generally not worthwhile to use the in-body digital IS. It's best to shoot footage with some shaking, and then use software like Premiere to stabilise it.
If optical stabilisation is what you need, then you should consider buying a lens such as the Canon EF-S 18-55mm kit lens that has IS in the name.
This lens provides in-lens stabilisation, which is superior to in-camera digital stabilisation. I've actually reviewed quite a few lenses on my channel. You can find relevant links down below, or you can click the card in the top right corner.
Vlogging
Moving on to a related point, can you use either of these cameras for vlogging? At this point, pretty much any camera can be used for that purpose, but there are a few issues to bear in mind. First off, having a flip screen is ideal, so you can see what you're doing when the camera is turned around.
When it comes to the flip screen, the 77D wins as it has one, while the T6 doesn't. Having a flip screen makes vlogging more convenient, but it also helps protect the screen when you're carrying the camera in your bag.
Now, another factor to consider is the type of sensor.
Sensor
Both cameras have APS-C sensors, which results in a more magnified image than a Full Frame sensor. Due to this, it's better to use lenses with shorter focal lengths, since many lenses may become too zoomed in when doing handheld vlogging, due to the crop factor.
The 18-55mm kit lens is very useful if you want to vlog without a tripod. You can zoom it out completely and capture much more in your frame. Also, image stabilisation (IS) makes your video smoother in most situations. Make sure to get the version with IS included.
Another lens you can use for vlogging is the Canon 24mm pancake lens. With this lens, you can achieve a wide field of view, but be mindful that there is no IS on this lens. This means that your footage may end up being shaky.
YouTubers
If you plan on placing the camera on a tripod, you'll need a different lens. Which lenses are best suited for this? For still shots with a stationary camera, skip the 18-55mm and 24mm lenses. Instead, consider using the Canon EF 50mm f1.4, or f1.8.
These lenses can open up much wider, which means they're able to let in more light, and produce lovely bokeh, the dreamy out of focus background that is highly sought after. But, don't choose these lenses if you plan to do handheld vlogging, as they lack image stabilisation and are too zoomed in.
Longevity
Next up, what should I expect in terms of durability? Neither of them has weather sealing, so you have to be careful about that. I wouldn't use them in the rain or expose them to the elements in that way.
In terms of the maximum number of photos they can take, both cameras are rated for approximately 100,000 actuations each. So, every time you take a picture, it counts as one actuation. If you do some quick calculations, taking 10 photos daily, the 100,000 actuations will last about 27 years.
It's important to note that other camera parts may need replacing before that time, and the assumption is that you begin with zero photos. If you buy a second-hand camera, the calculations may need to be adjusted accordingly. Before buying the camera, review the listing to confirm the number of photos already taken.
Applications
So, what is the purpose of these cameras? Both of them are suitable for photography, including portrait, street, product, landscape, wedding, event, and documentary work. To enhance the quality of your pictures in these categories, selecting the right lens is more important than your choice of camera.
When capturing sports and wildlife photos, there are more aspects to take into account, even though lens selection still matters. In the case of sports and wildlife photography, having a fast shutter speed and a high number of frames per second in continuous mode is essential.
The Canon 77D has the ability to shoot 6 fps and it has a maximum shutter speed of 1/4000th of a second. On the other hand, the Rebel T6 has lower fps with only 3 and can also reach the maximum shutter speed of 1/4000th.
Recommendations
I hope this has been helpful. I invite you to have a look at some of my other articles. We have something for everyone, whether you're interested in audio, or cameras and lenses. Alternatively, if you prefer video reviews, feel free to have a look at my YouTube channel.
Finally, down below you will find all of the items I talked about in this article.