Hey guys. Perhaps you are considering purchasing the Canon EOS 77D also known as the 9000D, or the Canon Rebel T5, also known as the 1200D, but you're uncertain as to whether they're still a good idea to buy in 2023. In this review, we'll discuss their strengths and weaknesses so that you can make an informed decision.
Compatible Lenses
First off, let's address which lenses you can use with these cameras. Both Canon cameras can be used with both Canon EF and EF-S lenses, giving you a wide range of options for lenses like the Canon EF 50mm f/1.8 or the Canon EF-S 18-55mm kit lens.
You can even consider using third-party lenses, such as the Yongnuo 50mm f1.8, for even more choices. If you want to check out my review, you can watch it on my YouTube channel.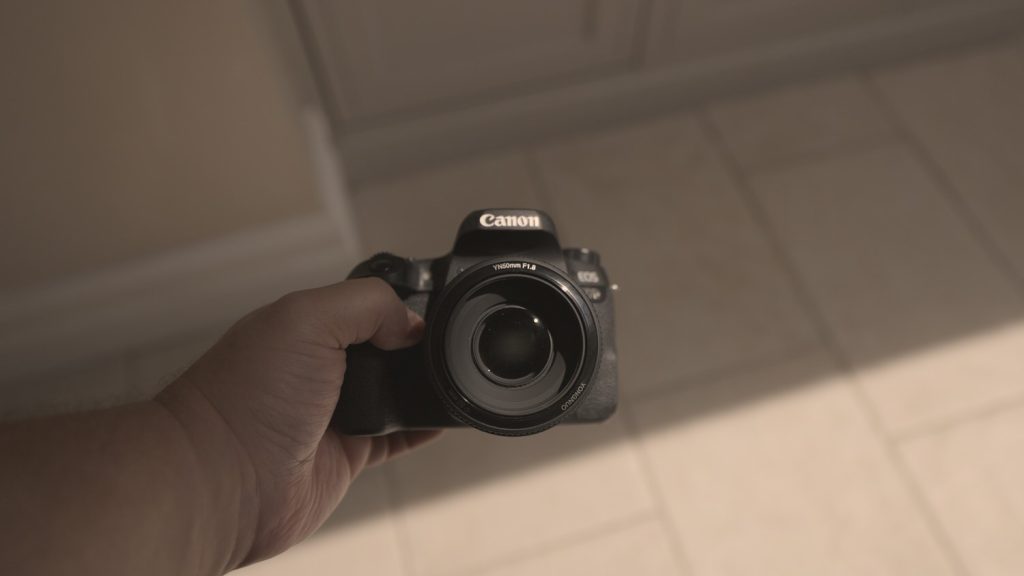 Storage
So, what about storage? Does either of these cameras have a dual SD card slot? Unfortunately, no. Entry-level or mid-level cameras do not have this feature since it is considered high-end. Its purpose is to allow real-time backups of your photos by saving each photo on both cards at the same time.
This feature could be useful for professional gigs, as if an SD card fails, you can still recover everything from the second SD card. Although multiple SD cards can reduce the likelihood of SD card failures, theoretically, it is still possible. Moreover, instead of utilising the backup feature, you have the option to operate both cards independently, thereby increasing your storage potential twofold.
Connectivity
So, how are they in terms of connectivity? Does the T5 offer Wi-Fi? Unfortunately, it does not, but the 77D model does have it. Furthermore, Bluetooth is a feature that can only be found on the 77D, not on the T5, as with NFC.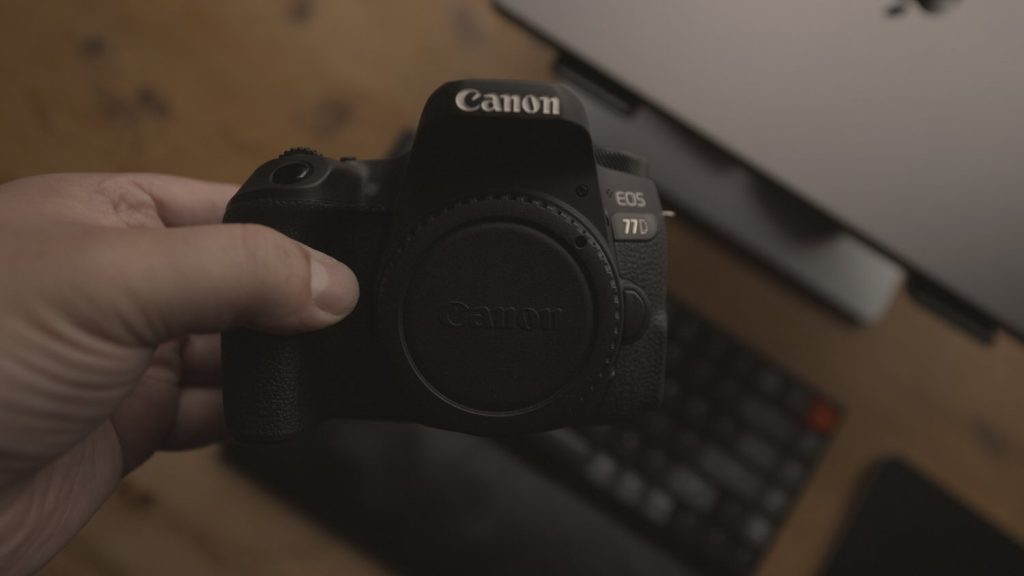 Size & Build
Now, is their physical size an issue? The dimensions of the 77D are 131 x 99.9 x 76.2mm or 5.16 x 3.93 x 3″. It has a weight of around 540 grams, which is 19.05oz. Alternatively, the T5 measures 129.6 x 99.7 x 77.9mm, or 5.1 x 3.93 x 3.07″, and its weight is around 480 grams, which is 16.93oz.
As we can see, these two cameras are evenly matched when it comes to their physical size. However, the lens choice can significantly affect this. In case you want to check out some lenses, I have reviewed a few on my YouTube channel.
In terms of quality, the 77D boasts a strong build, thanks to its use of aluminium alloy and polycarbonate resin. On the other hand, the T5 incorporates carbon fibre, glass fibre, and polycarbonate resin into its build.
Display
Expanding on that idea, do they have decent displays? Both cameras come with ok screens on the back that have decent quality. These screens are good enough for navigating through the menus or checking photos. For the 77D, the screen is articulated, which makes it excellent for vlogging.
Additionally, its screen can be turned, in order to protect it from scratches while in your bag. However, the T5 comes with a fixed screen that cannot be turned or moved. You can also find a small LCD on the top of the 77D, which has some great benefits.
This feature lets you quickly and easily check your settings. Although not everyone finds this LCD visually appealing, I enjoy its appearance.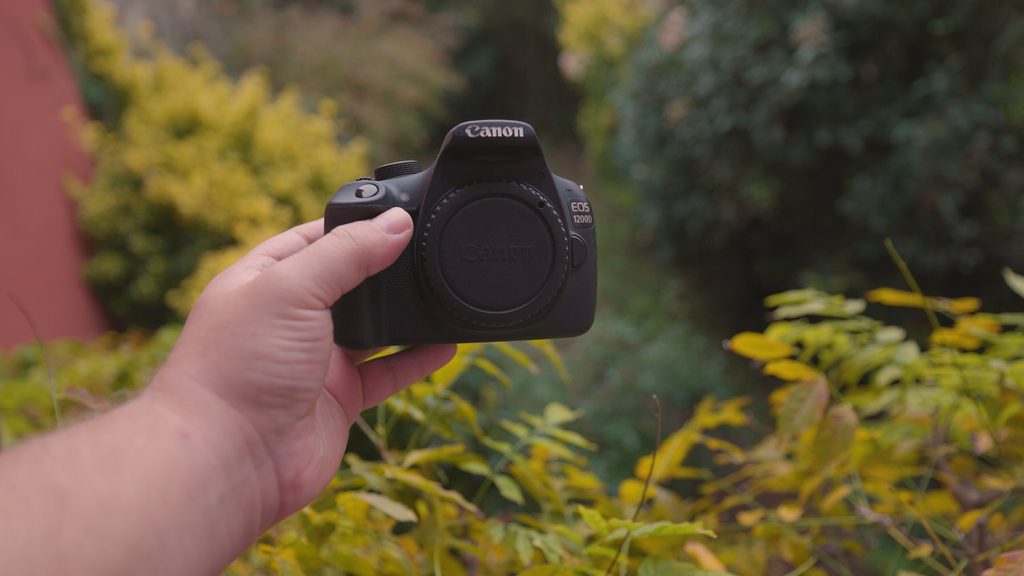 Battery Life
Ok, so these cameras are quite versatile. How long will their battery last me? The LP-E17 battery on the 77D will last for around 600 shots, while the LP-E10 battery on the T5 can give you approximately 500 photos. However, various factors can influence battery lifespan, including screen usage, battery age, and temperature.
To be safe, bringing extra batteries with you is recommended, especially when working with a team.
Image Quality
Cool, so what should you expect from the 77D and the T5 when it comes to image quality? The type of lens you use determines how your images will turn out. However, for the sake of discussion, let's focus on the camera's impact since I don't know which lens you'll be using.
Sensors
First, let's talk about the sensors. The 77D and the T5 use the same size 22.3 x 14.9mm APS-C sensor. The 77D sensor provides 24.2 MP, while the T5 sensor offers 18 MP. The DIGIC 7 processor is found in the 77D, while the T5 has the DIGIC 4. So, what's the difference? Let's take a closer look at what these processors bring to Canon cameras.
Processor
With the 4th DIGIC generation, faster image processing was achieved in contrast to prior models, noise reduction in high-ISO images improved, and H.264 1080p video recording became available. The 7th generation DIGIC processor line brought about significant enhancements, including boosted image processing power, noticeably quicker AF speeds, less image noise, and better subject detection.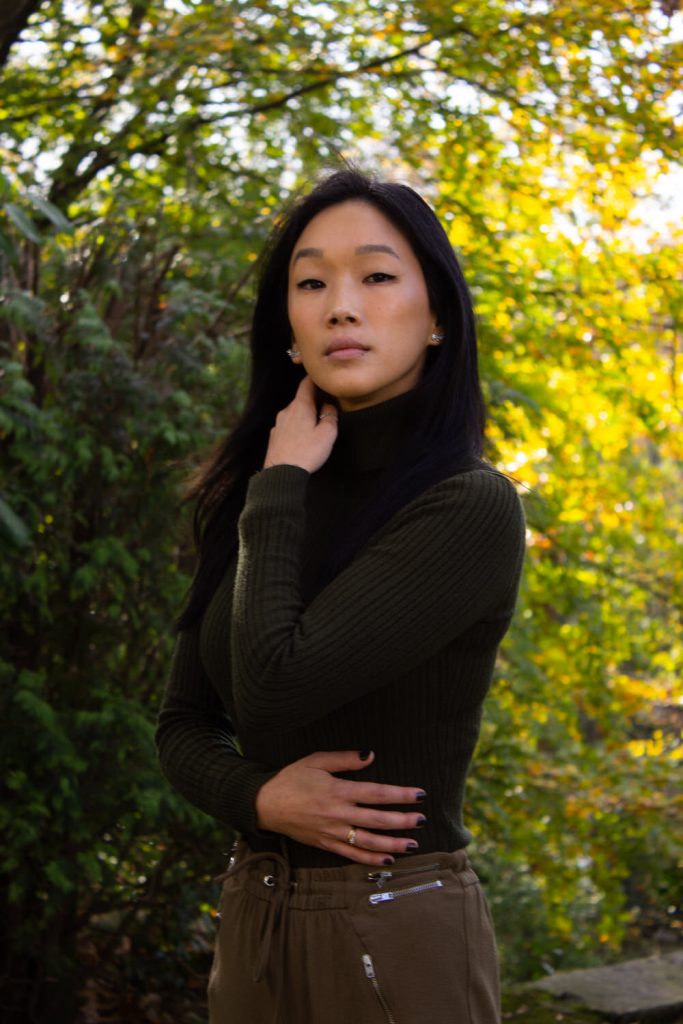 ISO
The ISO range for the 77D spans from 100 to 25,600, which can be extended up to 51,200. Comparatively, the T5 can do 100 to 6,400, also expandable to 12,800. Using lower ISO settings to avoid undesired noise in your pictures is preferable.
Autofocus
Moving on to autofocus, the 77D has a capacity of up to 45 AF points, whereas the T5 only provides 9.
On a similar topic, are they equipped with Dual Pixel AF? So, the 77D does have it, while the T5 does not. Having Dual Pixel AF, in addition to a high number of autofocus points, usually means significantly better autofocusing capability, which can be incredibly helpful, especially in situations where something's happening, and you need to take a photo fast.
Shutter Speed
Expanding on that, what about shutter speed? If you want to capture fast-moving subjects, can these cameras do that? Both of these have a maximum shutter speed of 1/4000th of a second, which is nice.
Sports or Wildlife
Ok, but what if you want to do sports or wildlife photography, and thus you want to take loads of photos in quick succession? If that's the case, what you're looking for is continuous shooting mode.
In this mode, the 77D can do 6 fps, while the T5 can do 3 fps. In other words, the 77D captures six photos within one second, while the T5 captures three. This is incredibly useful if capturing fast motion is what you're after. Within that second, the more frames you can do, the better the likelihood you'll obtain the exact photo you seek.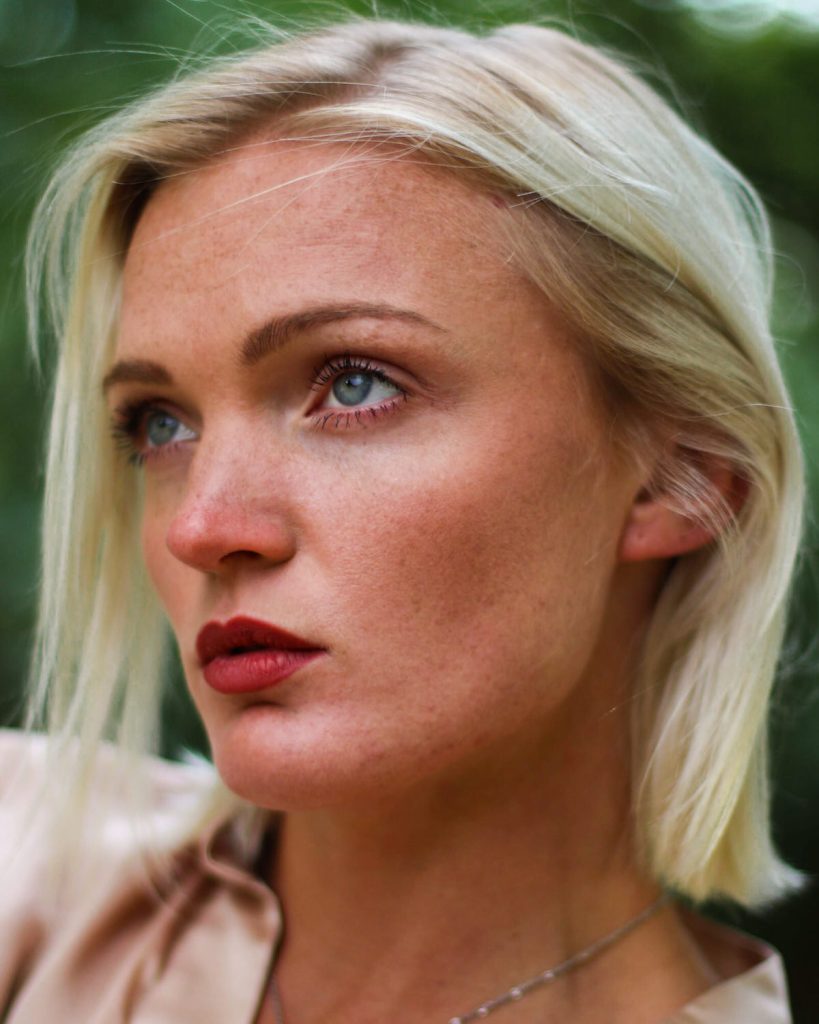 Video
Right, so are these cameras any good for video? The 77D can do 1080p @ 60fps, whereas the T5 can only do 1080p @ 30fps or 720p @ 60 fps. Unfortunately, both cameras lack Canon Log. This feature is only available in more expensive cameras as it provides better dynamic range.
Now, do either of these cameras have in-body image stabilisation? Nope, neither of these cameras has IBIS. Now, most cameras offer digital stabilisation, but as a general rule, you should stay away from that.
While you're free to experiment with in-body digital IS, it's often not very effective. Moreover, it gets incorporated into the video, so you don't get backup footage.
It's generally not worth using it in-camera. Instead, you're better off filming shaky footage and using software such as Premiere, or any other program you prefer, to stabilise it, as improvement in this technology is always ongoing. If you desire optical stabilisation, you can consider picking a lens such as the Canon EF-S 18-55mm kit lens, ensuring its label includes "IS".
Having this lens will provide in-lens stabilisation, which is considerably superior to in-camera digital stabilisation. On my YouTube channel, I have reviewed numerous lenses. Feel free to have a look of my playlist on my YouTube channel.
Vlogging
Next up, can you use either of these cameras for vlogging? At this point, pretty much any camera can be used for vlogging, but there are a few issues to bear in mind. First off, having a flip screen is ideal, so you can see what you're doing when the camera is turned around.
While the T5 does not have a flip screen, the 77D does. The flip screen can be helpful for vlogging and protecting the screen's glass surface.
Next up, it's important to understand that both cameras have cropped APS-C sensors that provide a more zoomed-in image than Full Frame sensors.
Therefore, when selecting a lens, opt for shorter focal lengths. The camera's crop factor may make many lenses too zoomed in for handheld vlogging. A decent and inexpensive choice would be the 18-55mm kit lens, which can be rather wide and allows you to zoom in and out to get more in frame.
In most cases, you'll want smoother video, and if you buy a lens with IS, it will provide just that. Alternatively, you can try using the Canon 24mm pancake lens, which is wide enough, but there's no IS included, resulting in shakier footage.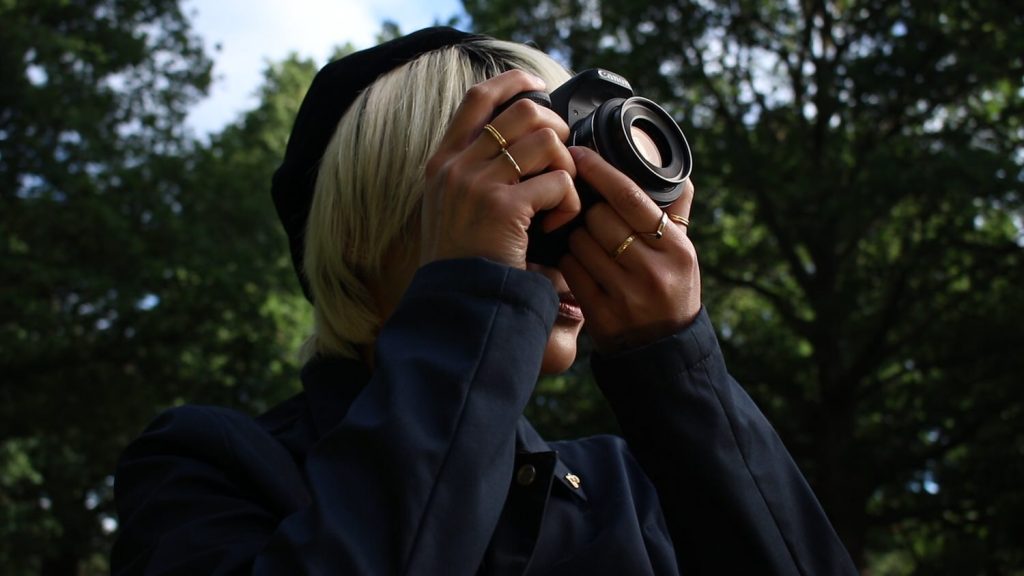 YouTubers
If you're planning on setting up your camera on a tripod, then the suggested lenses would greatly differ. Using the 18-55mm lens or the 24mm for this setup is no longer ideal, though they should both still work. Instead, you should consider using something like the Canon EF 50mm f1.4 or f1.8 lenses.
Why? Well, these lenses can be opened wider, which allows for more light, and they also produce beautiful Bokeh, which is that nice blurry background that everybody likes. However, these two lenses are not ideal for handheld vlogging because they are too zoomed in and don't have IS.
Longevity
Moving on to a related point, how long will the 77D and T5 last? Neither of them has weather sealing, so you have to be careful about that. I wouldn't use them in the rain or expose them to the elements in that way.
Both cameras have a rating of approximately 100,000 actuations. Cameras have a limited number of clicks they can handle due to their mechanical design. For both cameras, this number is 100,000. Each time you take a photo, a click happens, and that's one more actuation counted.
Upon performing a bit of quick maths, you'll find that 100,000 photos, assuming an average of 10 photos per day, should last for about 27 years. The camera may develop other problems before that time, and the calculation assumes you're starting with zero photos. However, if purchasing the camera second-hand, the math may need slight adjustments.
Before buying the camera, review the listing and check its photo count.
Applications
So, what are these cameras good for? Both of them are suitable for various photography types, such as portraits, street photography, product photography, landscapes, weddings, events, and documentary work. It is important to note that the lens you choose is more important for these types of photography than the camera itself.
When it comes to capturing sports and wildlife photos, though, it's important to consider more than just your lens selection. To get the best results, you'll want a fast shutter speed and a high number of frames per second in continuous mode. For instance, the 77D can take up to 6 fps in continuous mode and has a maximum shutter speed of 1/4000th of a second.
Meanwhile, the T5 can take up to 3 fps in continuous mode and has the same maximum shutter speed.
Recommendations
I hope this has been helpful. I invite you to have a look at some of my other articles. We have something for everyone, whether you're interested in audio, or cameras and lenses. Alternatively, if you prefer video reviews, feel free to have a look at my YouTube channel.
Finally, down below you will find all of the items I talked about in this article.