Thinking about purchasing the Zoom H6, but you want to know if it suits your needs before you do so? Here are my thoughts on it after using it for a while. By the way, this is the initial version of my review. I'd recommend having a look at the longer, more complete version.
Late last year I purchased the Zoom H6. Even though I specifically bought it to record sound effects, after I began using it, I started to slowly realise what a versatile piece of hardware it really is, and how you can use it for anything from podcasting and voice over work, to dialogue and live music recording.
Grab some tea and biscuits, and play some smooth jazz, because we're about to dive deep into the pros and cons of the Zoom H6.
It's versatile
Upon close inspection, you might notice that the Zoom H6 has 4 XLR/TRS inputs, which can actually be expanded to 6 if you purchase the separate attachable head.
This can come in handy if you, for example, want to record a podcast in the studio. You plug in a microphone in each XLR input, and not only can you monitor the level of each individual track, but you can also record a safety track at -12 dB, in case one of the guests gets a bit too excited.
Need to record some location audio? Plug in a boom and a few radio mics into the inputs, and you're ready to go!
Want to record a demo with your band? Plug in the instruments and the microphones, and you can record on the go, wherever you might be.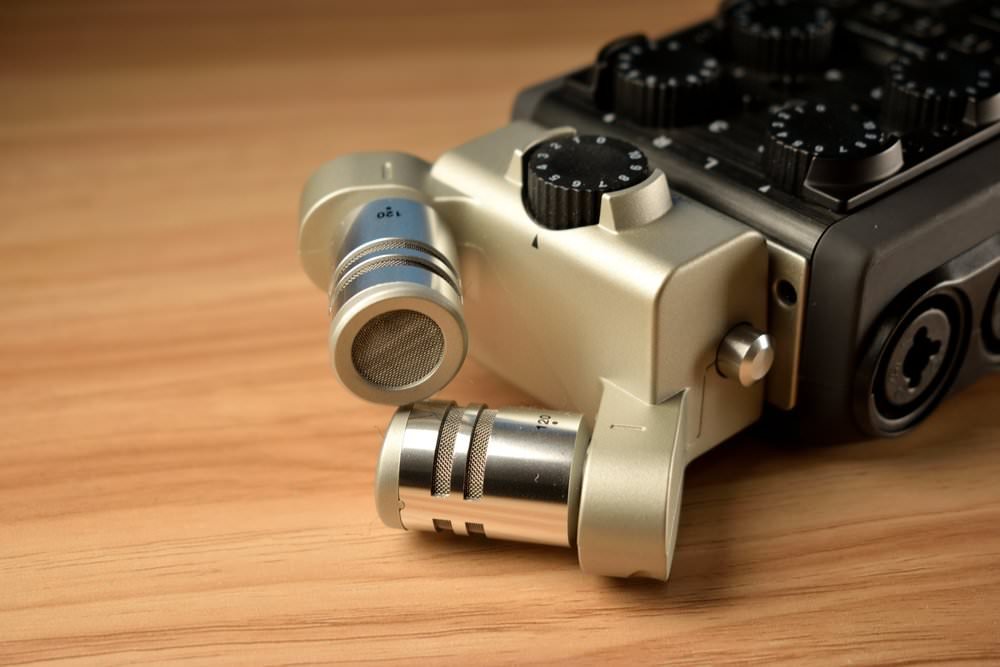 It's modular
One of the things that I really love about the Zoom H6 is the fact that it's modular. The recorder itself comes with an X/Y capsule and MS capsule, but there are a few other capsules that you can purchase and use when needed.

Here is a list of the capsules which I could find, together with more information, and relevant Amazon affiliate links.
Build quality
The device itself feels really sturdy. The rubberised plastic casing also helps diminish handling noise if hand held, though I would wholeheartedly recommend getting this Rycote kit which contains a windshield, shock mount, and grip.
I've used it and it really helped to eliminate most of the handling noise. When I went on my last recording trip, I could only hear handling noise if I basically shook the whole thing really hard.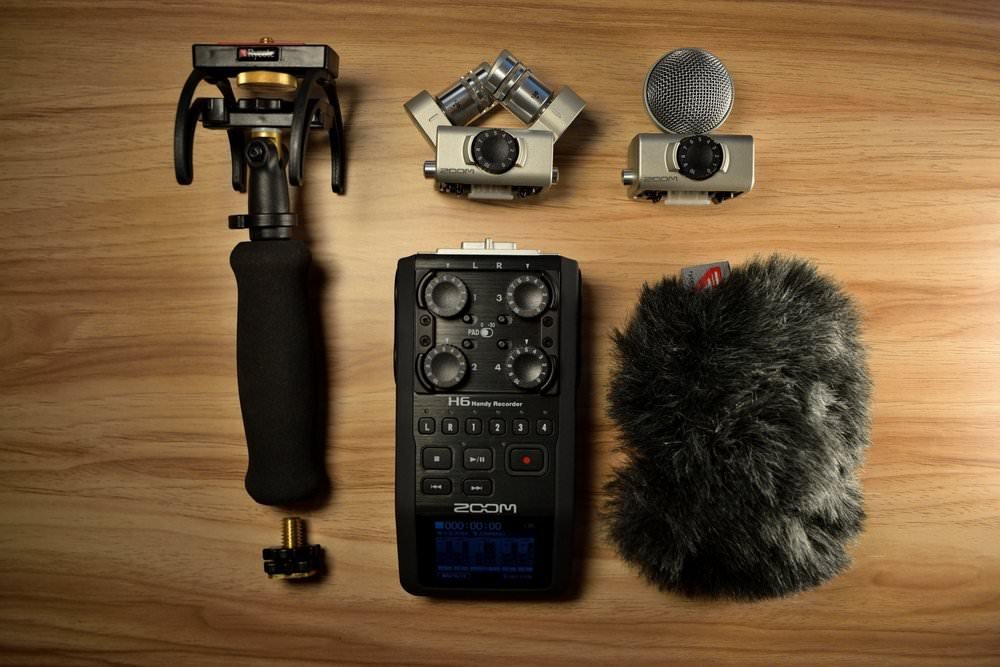 Tilted screen
The screen is obviously tilted, which is great when placed on a DSLR for location recording, or when monitoring whilst recording a podcast. There are situations in which the tilted screen doesn't help, but they are in the minority.
If I could make a suggestion, I would say that I would have loved it to have a swivel screen, so it could be tilted as needed.
Great for loud ambiences
Whilst on my last recording trip, I recorded some gorgeous ambiences, such as windy or rainy ambiences, or city ambiences. The Zoom H6 was actually used to record my Dormant Village audio library.
Super portable
The device itself is super portable, and it comes in a very sturdy case. I wish more portable recorders, such as the Sony PCM-D100 came in such a case.
Affordable
Whilst the prices vary depending on where you are, the Zoom H6 remains a very affordable portable recording device.
Free Sound Effects
By the way, did you know I have compiled the largest list of free sound effects in the world? Over 500GB of sounds, ready to be downloaded, free of charge. Just figured you'd want to know. And now, back to the review.
Unbelievable battery life
Whilst on a recording trip to Transylvania earlier this year, and whilst recording all the time, I only really had to replace the batteries maybe four or five times. Zoom says it can record for up to 20 hours, and depending on the conditions, I'd definitely say that's true.
I left it to record rain ambiences overnight and 8-9 hours later it was still going strong. When I checked the battery status, it wasn't even half-way depleted.
Jin from ODDVISIONARY has mentioned that you can use an external USB battery to power the recorder as well. This could come in handy if you run out of batteries, as most people are likely to be carrying a USB battery pack with them anyway.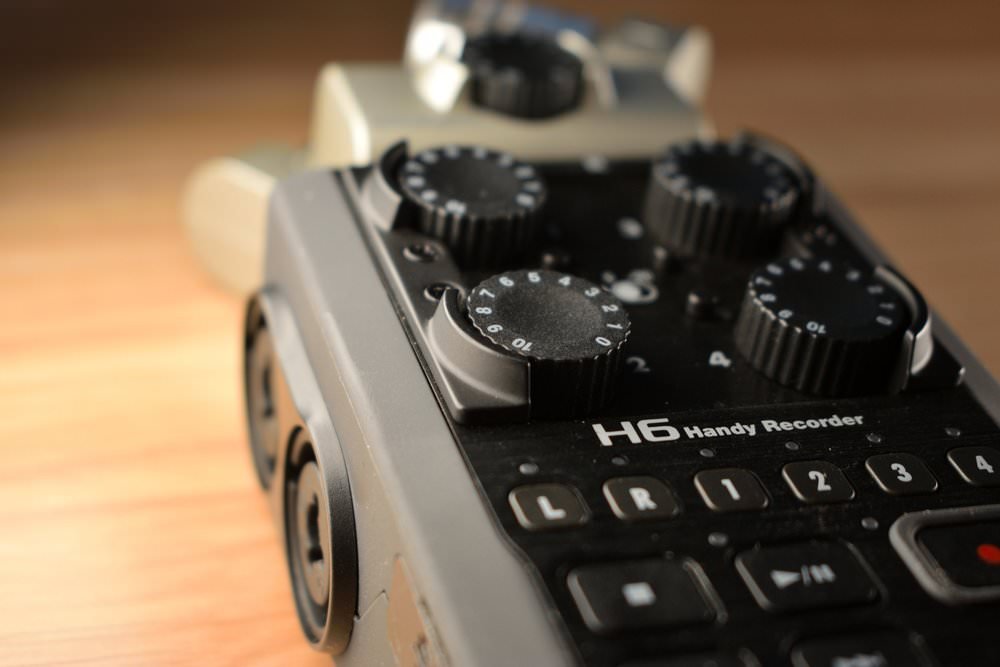 Ease of use
I found the design and menus to be really intuitive and easy to use, and changing capsules is also painless and quick to do. When under time constraints, this is a massive plus.
It records high quality audio
The Zoom H6 can record audio up to 24bit/96kHz, which is great if you record ambiences or sound effects. If you're recording a podcast, or dialogue, there's no real need to go above 24bit/48kHz.
Now that I've talked about all the pros, I want to talk about the cons.
Tilted Screen
I would have loved to see a flip screen on the Zoom H6, like you see on some DSLR cameras. Whilst the tilted screen is a pro in most situations, there are instances where being able to move it around a bit would come in handy.
Noise
Whilst some Zoom recorder pre-amps tend to not be seen in a positive light online, I want to make it clear that the Zoom H6 is miles above in terms of quality and noise.
Conclusion
If you want to record super quiet nature ambiences, the Zoom H6 would not be my first choice. For literally anything else, it's an amazing, affordable, and portable choice!
These have been my thoughts on the Zoom H6, after using it for months. If you click on any of the links above, it will take you to Amazon, where you will be able to view the price of the item in question, along with more specs.
Do you have any questions? Feel free to leave a comment down below. I invite you to have a look at some of my other articles. We have something for everyone, whether you're interested in audio, or cameras and lenses. Alternatively, if you prefer video reviews, feel free to have a look at my YouTube channel.
Product Links
Down below you will find all of the items I talked about in this article.