In this review, we'll have a look at Canon 77D vs Canon Rebel T7, also known as the 2000D. I'll tell you what these cameras can do well, but we'll also cover issues that they both have.
Size & Build
So, first off, how portable are these two cameras?
As far as DSLRs go, neither of these two cameras is particularly large, making them perfect to just throw in your bag, and head out to take some photos.
The 77D measures 131 x 99.9 x 76.2mm, or 5.16 x 3.93 x 3″, and weighs around 500 grams, or 17.64oz, without card or battery. The T7 measures 129 x 101.3 x 77.6mm, or 5.08 x 3.99 x 3.06″, and weighs in at around 475g, or 16.76oz.
As you can see, they are equivalent in terms of physical size, making both of them rather portable and low profile. Obviously, this can change quite quickly, depending on which lenses you choose to use with them.
In terms of build quality, they are equivalent. The 77D is made out of aluminium alloy and polycarbonate resin, while the T7 is made out of polycarbonate resin, with glass fibre, and a special conductive fibre.
Ok, so they're portable, and they look cool. Can they take good photos?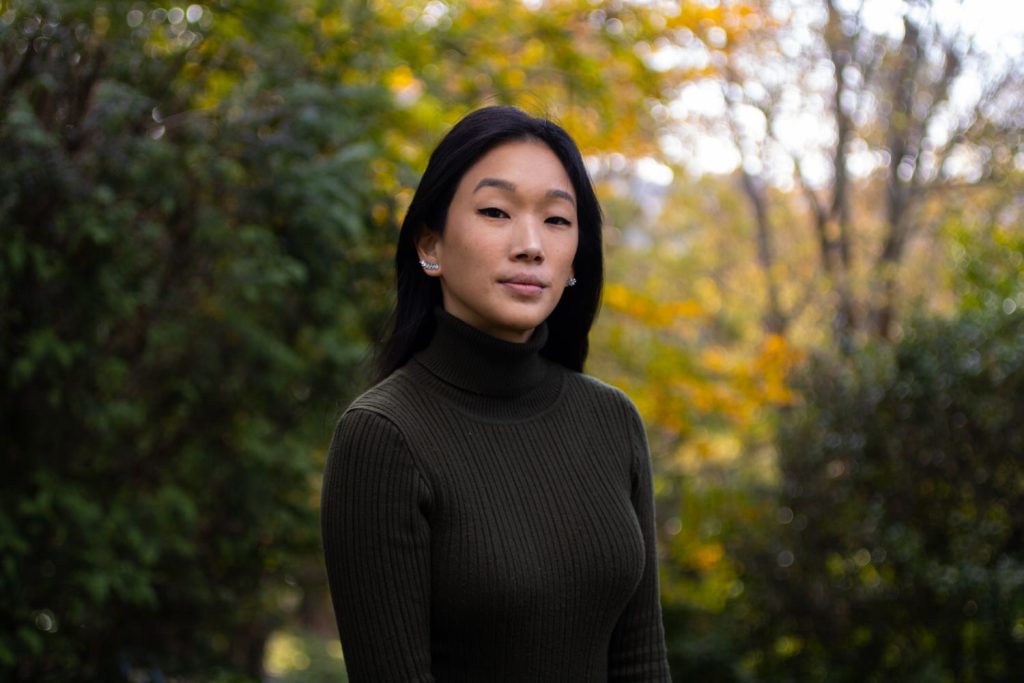 Image Quality
The lens you end up using will drastically affect the resulting images, but since I don't know what you'll use, let's discuss strictly what the contribution of the camera is.
Sensors
Let's start off with the sensors. The Canon 77D has a 24.2 MP 22.3 x 14.9mm APS-C sensor. The Canon Rebel T7 has a similar size sensor, offering 24.1 MP.
In terms of processor, the 77D has the DIGIC 7, whilst the T7 has the DIGIC 4+. The difference in processors is very significant, as the DIGIC 7 has way better autofocus, is a lot faster, produces better results in low-light conditions, and can do way more photos in continuous mode. We'll get into that in just a second.
ISO
In terms of ISO, the 77D can do 100 to 25600, expandable to 51200. The T7 on the other hand can only do 100 to 6400, expandable to 12800. Generally, you want to keep ISO on the lower end whenever possible, but due to the DIGIC 7 processor, the 77D will produce cleaner images when the ISO has to be bumped up higher.
Ok, what about autofocus? The Canon 77D offers up to 45 cross-type AF points, and the legendary Dual Pixel AF system. The Rebel T7 on the other hand only offers 9 AF points, and no Dual Pixel AF.
In simple terms, this means that the Canon 77D is way better at autofocusing, despite actually being a bit older than the Canon Rebel T7. This difference in autofocus capability will show up even more when doing video, but we'll get into that in a bit.
Shutter Speed
What about shutter speed? If you want to capture fast-moving subjects, like in sports, or wildlife, can these cameras do that? Both of these cameras have a maximum shutter speed of 1/4000th of a second, which is nice.
Ok, but what if I want to capture multiple frames quickly, in the hopes that I get some really cool photos of a fast-moving subject? In that case, you need continuous shooting mode. The 77D can do 6 fps, while the T7 can only do 3 fps.
What this means in practice is that, while in this mode, the cameras can do bursts of photos, and within one second, the 77D can capture 6 photos, while the T7 can capture only 3. When you're trying to capture that precise moment, especially with fast-moving subjects, the more fps, the better.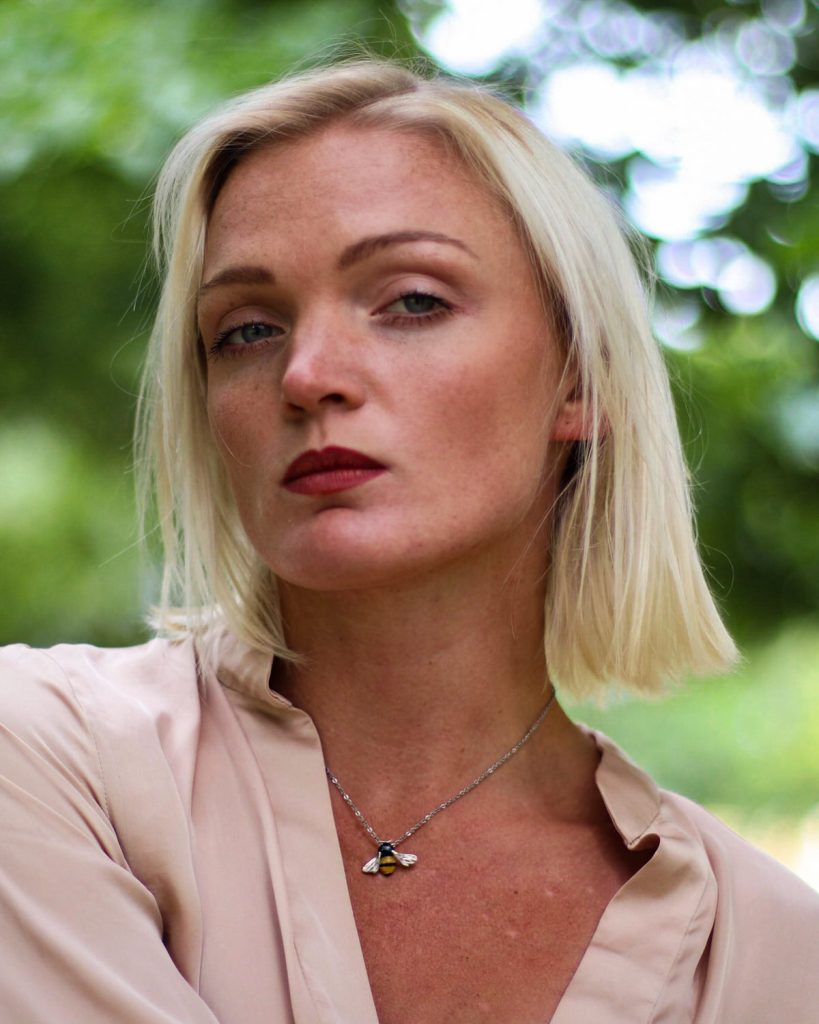 Video
Right, so how do they fare in terms of video?
The Canon 77D can do 1080p @ 60 fps, while the Canon Rebel T7 can only do 1080p @ 30 fps. If you want 60 fps on the T7, you'll have to step down to 720p, which isn't ideal.
Even though the T7 is newer than the 77D by one year, it has an older generation DIGIC processor, which is what determines a lot of this stuff, especially framerates.
Ok, so do either of these cameras have built-in optical image stabilisation? Nope, though the 77D does have digital IS. You can play around with it if you wish, but the reality is that the in-body digital IS is rarely great. It also gets baked into the video, so it's not like you get a backup of the video without it.
It's not really worth it. It's always best to just film something shaky, and then stabilise it in Premiere, or whichever software you use, especially as this stuff is always getting better and better.
Optical Stabilisation
If you do want some optical stabilisation, grab the Canon EF-S 18-55mm kit lens, but make sure it has IS in the name. If you get that lens, it will offer you in-lens stabilisation, which is always going to be better than in-camera digital stabilisation.
In terms of the Canon 77D footage in the video above, it was all filmed on a second Canon 77D, with a Canon 18-55mm kit lens. The IS really helped with the handheld shots.
The fact that we could do 1080p @ 60fps also allowed me to do a lot more with slow motion, which you would not be able to do on the Canon Rebel T7, at least not at 1080p.
Vlogging
Cool, so can you use either of these cameras for vlogging? You can use the Canon 77D, yeah, as it has a flip screen. You can technically use either, but the Canon Rebel T7 does not have a flip screen.
Given that they're both cropped sensor cameras, bear in mind that a lot of lenses would not be suitable for handheld vlogging with them. Cropped sensors produce more zoomed-in images, so a long lens, plus the cropped sensor, would result in an image that is far too zoomed in.
The aforementioned 18-55mm kit lens would work for handheld vlogging, as you can zoom it all the way out, and thus get a lot more in frame. The IS, assuming that you buy the version which does have it, will also produce smoother video, which is what you want in 99% of scenarios.
You can also use the Canon 24mm pancake lens, as that'll be wide enough as well, but that lens does not have any IS, so the footage will be a lot shakier.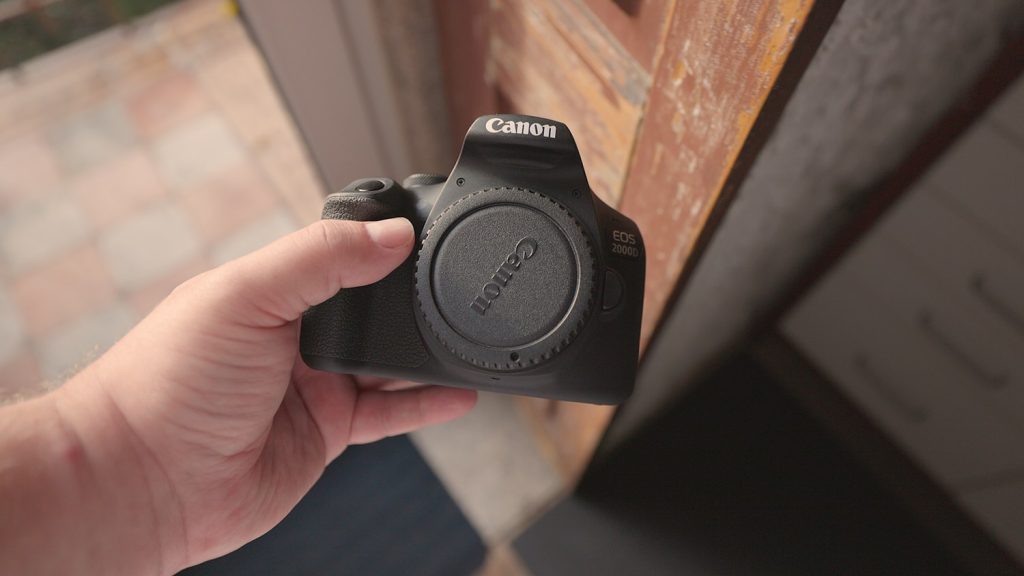 YouTubers
What about creating content where you can just place the camera on a tripod? In this case, the lens recommendations drastically change.
In that case, I wouldn't get the 18-55mm lens, or the 24mm, but I'd instead look at the Canon EF 50mm f/1.4, or f/1.8. These two lenses can open up a lot wider, which allows in more light, and they produce beautiful Bokeh, which is that nice blurry background that everyone loves.
These two would not be suitable for handheld vlogging, as they're far too zoomed in, and they have no IS either.
Compatible Lenses
Right. What about compatible lenses? Which ones are compatible with these two cameras?
Both the Canon 77D and the Canon Rebel T7 have EF/EF-S camera mounts, which means that they can take any EF or EF-S lens. Canon alone has a huge list of lenses that would work for that. Once you add third-party lenses to the list, you'll have a lot of choices.
Now, just because you have a lot of choices, that isn't always a good thing. The sheer amount of options can be intimidating, which is why I recommend you have a look at my Canon lens playlist on my YouTube channel.
Display
What about displays? Both have decent screens on the back, which are perfectly fine. You don't really need much in that regard. As mentioned earlier, the 77D screen is articulated, so you can turn it around and flip it.
This is also useful for preserving the screen itself, as you can flip it and turn it around, thus protecting it when it's in your bag. The 77D also has a small LCD display at the top, which I love, as it displays your settings, and it also looks really cool.
Not everyone likes that aesthetic, but I'm personally a big fan. The T7 has a fixed screen on the back, and it does not have a top LCD.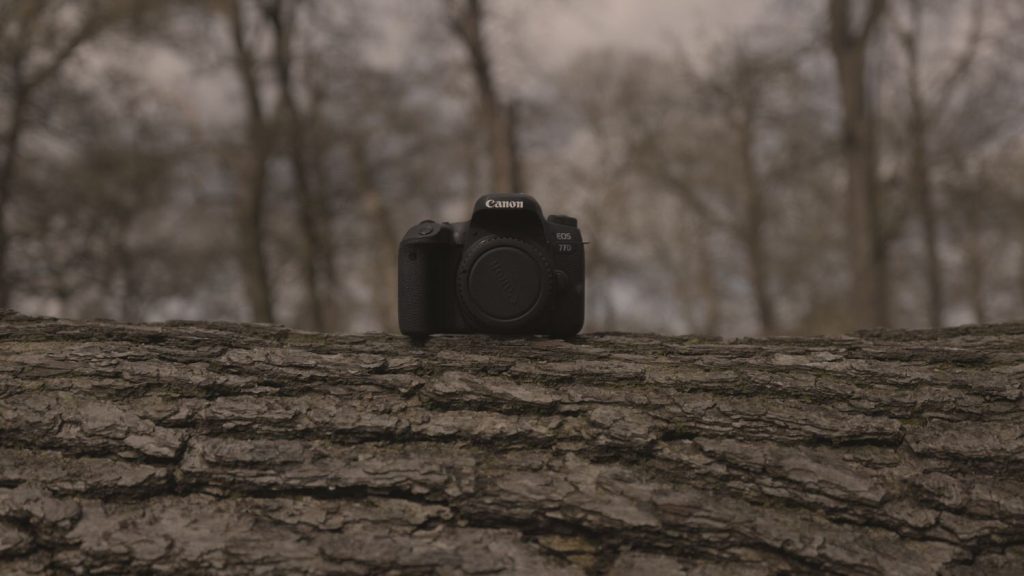 Control
Ok, how easy are they to use? Both of these cameras have similar setups when it comes to buttons and knobs, though they are arranged differently, as the 77D has the camera hinge on the left.
You get a physical dial on the top, which allows you to physically switch between modes, which is fantastic, and both cameras have this. What's also notable is that the 77D has a wheel at the bottom right, which allows you to smoothly scroll through photos, as opposed to buttons.
Storage
What about storage? Does either of these cameras have a dual SD card slot?
Neither of them does, no. This is more of a high-end feature, and can't be found on entry-level, or mid-level cameras. The point of such a feature would be that you can get backups of your photos in real-time, as the cameras can save each photo on both cards simultaneously.
If you're doing pro gigs, even in the event that an SD card fails, you can still recover everything from the second SD card.
SD card failures are not common, especially if you have multiple SD cards that you cycle through over time, but it is theoretically possible.
Connectivity
What about connectivity? The 77D offers Wi-Fi, Bluetooth, and NFC connectivity, while the T7 only offers Wi-Fi and NFC. I personally don't use wireless connectivity features, but I know a lot of other people do, so it's good to know that both cameras offer decent options.
Battery Life
Ok, so both of these cameras are quite versatile. How long will they last me when I'm out and about, taking photos?
The Canon 77D uses the LP-E17 battery, while the T7 uses the LP-E10 battery. In terms of actual numbers of photos, the 77D can do around 600, while the T7 can do around 500.
There are multiple factors that can affect this, such as how much you are using the screen, how old the batteries are, and even the air temperature.
It's always good practice to carry a couple of spare batteries with you, just in case, especially if other people are involved in the shoot.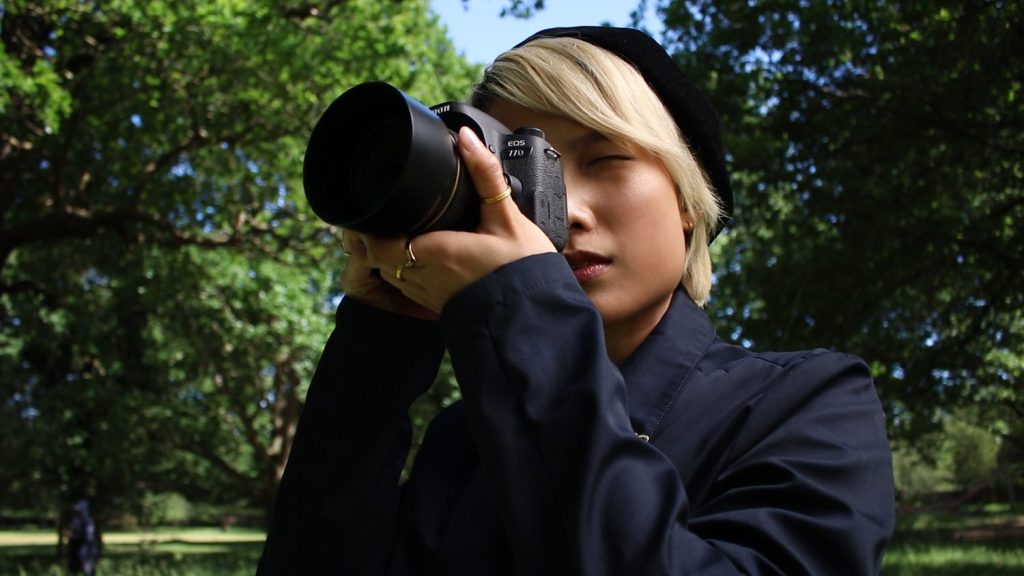 Longevity
Cool. So how long will these cameras last me overall? Well, neither of them has weather sealing, so you do have to be careful about that. I wouldn't use them in the rain, or expose them to the elements in that way.
In terms of actuations, they're both rated for around 100,000. Due to the mechanical nature of cameras, they are rated for a certain number of clicks. In the case of both of them, that number is 100,000.
Every time you take a photo, the camera goes click, and that's another actuation right there. If we do a bit of quick maths, 100,000 photos, at an average rate of 10 photos/day should last you for nearly 30 years.
Other components of the camera are likely to fail before that, and of course, I'm assuming that you start off with 0 photos, which, given that you're likely to buy these cameras second-hand, the maths might have to be adjusted slightly.
When you do purchase the camera, make sure you double-check the listing, to see how many photos it has already taken.
Conclusion
Alright, so in conclusion, which camera should you buy? The Canon 77D, or the Rebel T7?
So, as you can tell from the review so far, the 77D is a step above the T7 in basically every regard. If you're just getting started, and you want to buy your first camera, you don't really need the 77D.
It has a lot of really cool features, sure, but if you just need to learn, the T7 will do just fine. If, on the other hand, you've already done quite a bit of learning, and you'd like to graduate to something more mid-range, the 77D is the way to go.
With that being said, if the 77D is still not quite advanced enough, and you'd like to graduate to something even more advanced, feel free to have a look at the camera review playlists on my YouTube channel.
I've reviewed all sorts of cameras, from the Canon 77D and 7D MkII, to the Canon R, and Canon R5.
If you'd like to purchase any of the items I've mentioned in this article, or see how much they cost in your country, I have a link down below where you can view them.
Thank you for reading my comparison review of the Canon 77D vs Canon 2000D. I hope you found this article to be enjoyable, and I invite you to have a look at some of my other articles. We have something for everyone, whether you're interested in audio, or cameras and lenses. Alternatively, if you prefer video reviews, feel free to have a look at my YouTube channel.
Product Links
Down below you will find all of the items I talked about in this article.