If you are keen to capture beautiful photographs, but you're confused as to which DSLR camera to buy, let me introduce you to the Canon 77D. In this article, I will walk you through the pros, cons and features of this mid-level camera. We'll investigate what it does well, and who might use it.
By the end of this article, I aim for you to have a good understanding of what the EOS 77D can and can't do and whether it is the camera you need right now.
What you get
First, you need to know that I'm talking about the basic camera body in this article. With that in mind, most DSLR camera owners buy two or more lenses to use with their cameras for different purposes. Also, many photographers eventually want to use their detachable lenses with an upgraded camera model.
So, when you purchase the Canon EOS 77D, you receive the camera body, a wide strap, lens cover and a battery pack which includes a lithium battery and a charger.
If the Canon EOS 77D is your first DSLR, you will probably want to buy an expanded kit which includes a lens, such as the EF-S 18-55mm. This lens is considered to be great for beginners, as it's good overall, and it can give you a good understanding of focal lengths.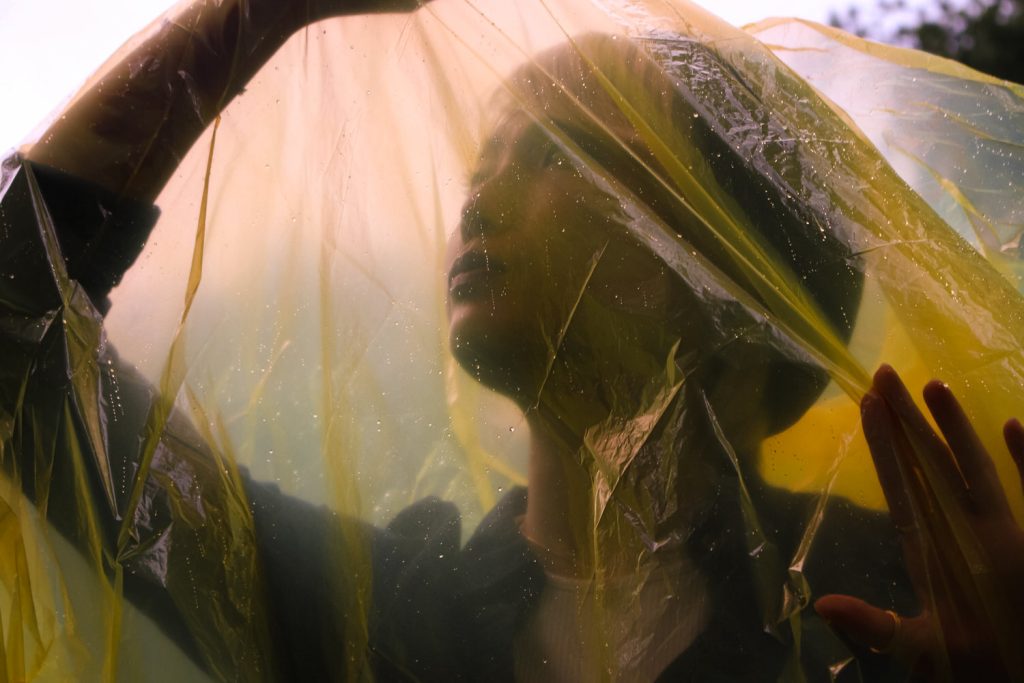 Image Quality
When it comes to image quality, all modern cameras can deliver decent results. That being said, the entire video review above was shot on the Canon 77D, with a kit lens. Additionally, here are some photos taken with the same camera, but different lenses.
I'm not saying that buying this camera and lens will get you the exact same results, as gear is only a small part of photography and videography, but these are the kinds of results that you can get.
Optical Viewfinder Includes Autofocus
The optical viewfinder lets you see exactly what your camera lens views by bouncing light through a series of mirrors and prisms. Most light goes into the lens and bounces up to your eye, while a portion of the beam goes down into the autofocus sensors. This usually happens within a fraction of a second. The effect for you seems instantaneous.
The EOS 77D model includes a 45-point cross-type autofocus system, which works horizontally and vertically at the same time. Using autofocus helps to decide how to focus on everything from landscapes to close-ups.
Using the AF area select button, you can toggle through four choices of autofocus.
Automatic AF point selection is the factory default selection. It shows up as a large, slim-lined rectangle in the viewfinder and is the quickest way to focus. Simply put, you just point and click.
As the name suggests, Single Point AF, lets you hone in on one focus point. That will show up as one rectangle whether you focus on your subject's eyes or perhaps the single flower you plan to emphasize in the image.
Zone AF gives you a cluster of 9 cross-type points, and Large Zone AF increases the zone to 15 points. You can move these around to different parts of the shot to select your area of focus.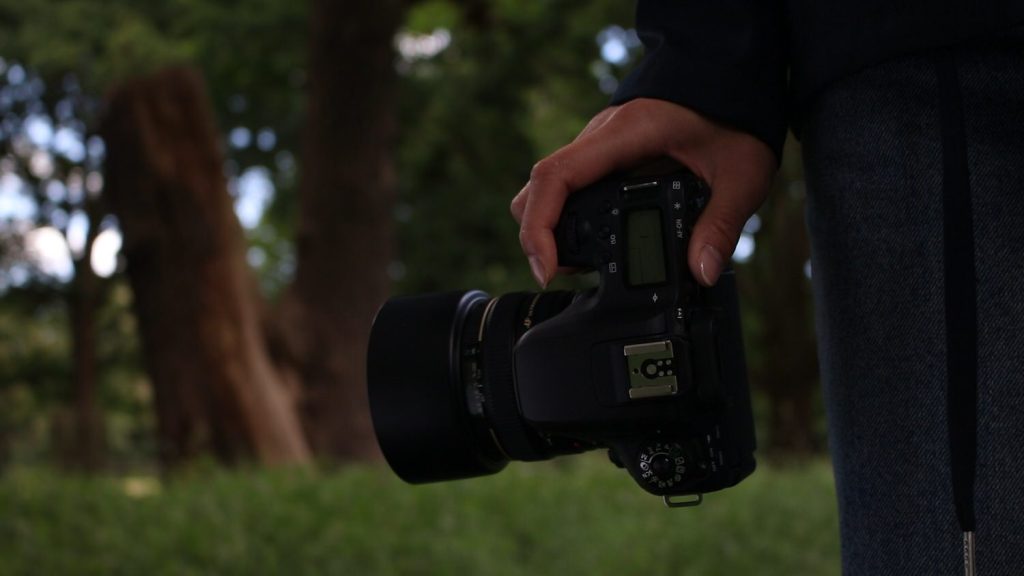 The Screen
One of the best features is the EOS 77D's Vari-angle Touch Screen.
Although it is preferable to use the viewfinder for most shots, this 3″ LCD screen is a good alternative especially when you're taking candid shots. Just tap the screen, and the camera will focus on that location and then it will take the photo.
What's more, the screen also opens out and swivels, which gives you freedom when having to take photos from awkward angles. You may wonder why photographers love this feature?
Simply put, you don't always have to take your shots at a medium height. We shoot from all sorts of uncomfortable positions, from high above our heads to low-angles close to the ground. So, imagine how much more comfortable these shots become when you can simply swivel the screen instead of your neck.
The camera also features an LCD information display on its top plate so you can see at a glance what settings you are using.
Control buttons for ISO speed and AF settings are located right next to this top screen so you can easily manipulate them without looking once your fingers get used to the various placements.
If you're working in low light, there is also an illumination button beside this info display so you can light up the screen whenever you need to.
Guided Display
I've come across divided opinions about the new, Guided Display on the EOS 77D.
While some people love it, others feel that it clutters the screen and tends to focus on one type of setting without explaining how that affects the other manual settings.
That being said, Canon designed this feature with DSLR novices in mind. It can be confusing to remember camera terminology — for example; Tv means Shutter Speed Priority and Av is referring to Aperture Priority mode — while you are still trying to learn what each control does.
So, the Guided Display solves the problem by explaining in plain English what a particular setting will do. In Tv, for example, it shows a scale moving from "flowing" (a long exposure at 30 sec) all the way to "frozen" at a speedy 1/4000.
The factory setting for your screen is set to Standard, so can always bypass the Guided Display if that is your preference. Or, you can set your camera to Program (Automatic) and let it make the decisions for you while you're learning.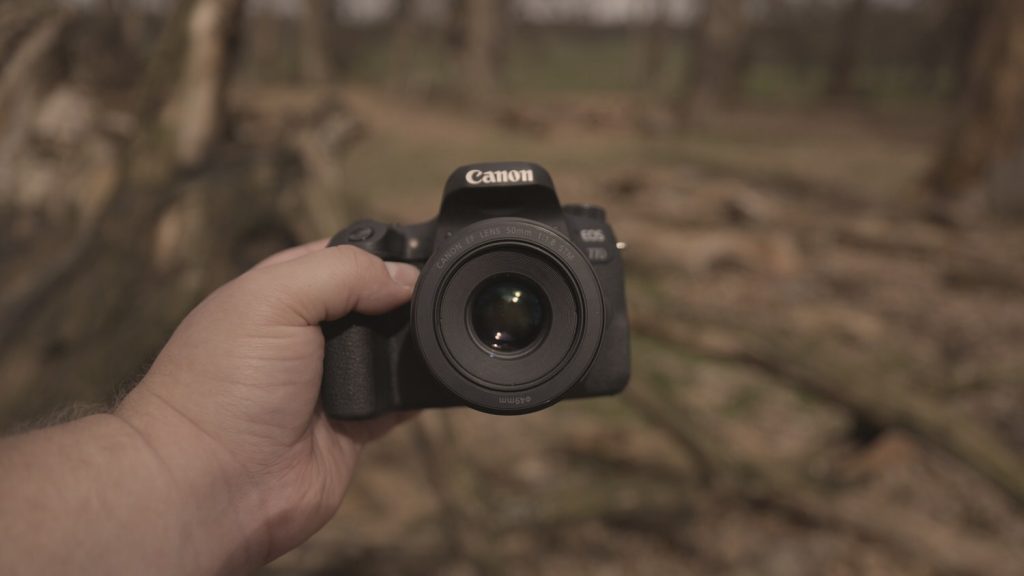 Wireless Connectivity
As you would expect from a modern camera, the EOS 77D is wireless and connects to other devices in a variety of ways. In fact, it goes beyond merely transferring photos and allows you to control the camera from your smartphone or laptop if that's what you want to do.
The camera features both Bluetooth and NFC (Near Field Communication) between compatible devices such as Android and Apple smartphones and tablets. This makes it easy to take a photograph and then see the image in a larger format.
Of course, it also connects to wifi so you can easily print photos from your printer or post them straight to your favourite social media app. Download the Canon Camera Connect App onto your device and, with a press of a button, you're good to go.
I personally wouldn't upload or print anything before tinkering with it in Lightroom, but the option is there, should you need it.
Size and Build
Canon designed the EOS 77D as a compact DSLR which weighs just 19.05 oz (540g). Compared to the average DSLR weight of 771g that makes this camera remarkably lightweight, but it comes with some compromises.
It has an APS-C 22.3 x 14.9mm sensor which is smaller than a full-frame sensor of 36 x 24mm (the same as a single negative on a film.) Different people have a preference for one or the other, but unless you know for a fact that you need a full frame camera, then it doesn't really matter.
By the way, this camera is not waterproof, so if you are likely to expose it to wet or extreme weather conditions, you may want to invest in a different model.
In terms of ease of use, the buttons and wheels located on the back, top and sides of the camera make it easy to change settings, but some critics have noted that they tended to catch a bit when carrying the camera around.
That being said, the mode dial locks unless you press the release, so you won't take a photo and then find you bumped the dial and accidentally changed the setting.
Occasionally, the camera has been known to become dust-clogged, but this is not reported as a common problem, so I wouldn't make it too much of an issue.
Shooting Videos
Like all good cameras today, Canon has included plenty of video features in the EOS 77D.
They include:
Dual Pixel AF which delivers an autofocusing speed of 0.03 sec. Videos stay in focus throughout filming because AF locks onto the subject even when it's moving. Depending on your situation, your results may vary, but Dual Pixel AF is known for basically being the best AF system on the market.
Recording 1080/60p Full HD video in an MP4 format which is easy to upload. Even though a lot of people prefer 4K, given the trend of people consuming content on their phones more and more, 1080p seems to be destined to stick around for a while longer.In-body image stabilization, which helps with handheld video
Time-Lapse Movie mode allows you to film over a long period and condense it to one, high-speed video.
You can select and adjust features from the touchscreen as you need them.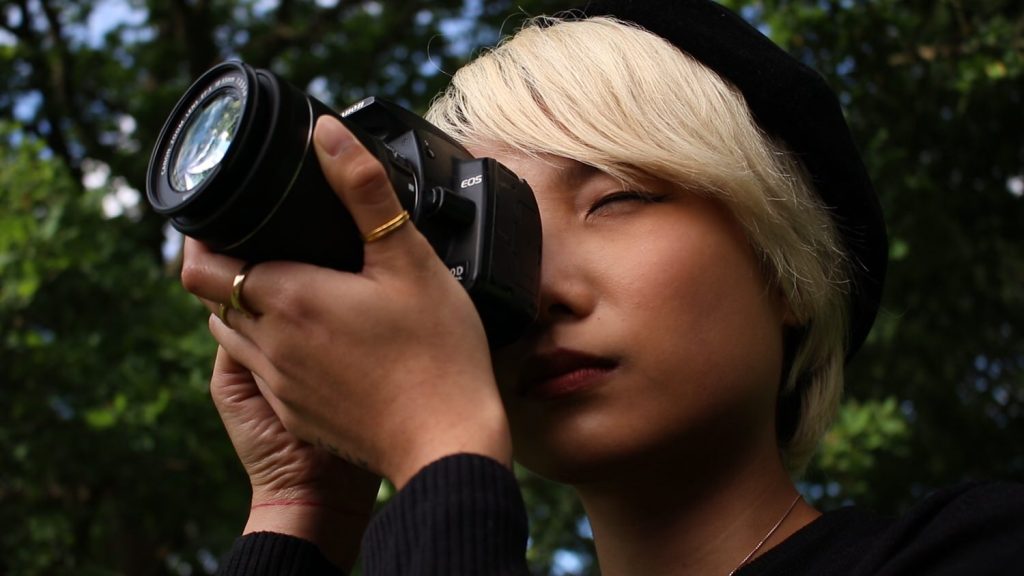 Battery Life
Canon says the lithium battery will give you up to 600 shots (when using the optical viewfinder) before you need to recharge it.
The prediction comes with a qualification; if using the LCD live view screen that number drops to around 270 shots. So, if you intend to use the LCD screen a lot, you would be wise to invest in a spare battery and to keep it charged. That way, you won't run out of battery power when you need it most.
Alternatively, you can invest in an attachment which allows you to use two batteries at once. This also has the bonus of making your camera look bigger, which makes you look more professional.
Conclusion
In my opinion, this camera is great for everyone from beginners to seasoned experts. In fact, I view it as an absolute workhorse of a camera. No camera can make an average user great, but if you need something that can do a little bit of everything, and do it really well, this is what I would recommend.
Indeed, it could be one you never want to replace.
Thank you for reading our Canon 77D review. I invite you to have a look at some of my other articles. We have something for everyone, whether you're interested in audio, or cameras and lenses. Alternatively, if you prefer video reviews, feel free to have a look at my YouTube channel.